Afghan government to merge 3 national banks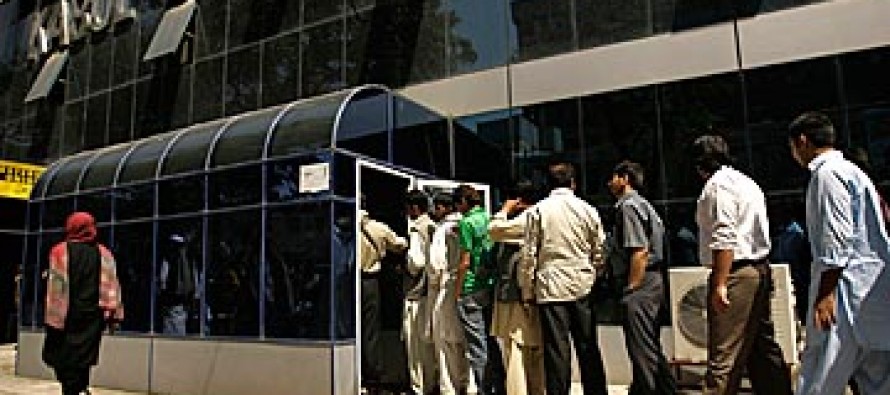 The Afghan Finance Ministry has reportedly proposed to the presidential palace merging of the three national banks of Afghanistan—Bank Millie Afghan, the New Kabul Bank and Pashtanay Bank—and forming one stronger national bank.
According to reports, ARG has approved the proposal and a final decision will soon be announced.
"The Finance Ministry has identified the strengths and weaknesses of the three banks. Our objective behind merging the banks is to establish a stronger national bank that is more developed and more stable," Bokhdi News quotes Head of Finance Ministry's Treasury, Mohammad Aqa Kohestani.
He assured that the new national bank would be able to provide international-standard services to the Afghan population both in the cities and in districts and villages across the country.
Bank Millie Afghan and the Pashtanay Bank, despite operating for years in the country, have not been able to attract more customers and have only been carrying out government related activities.
Kabul Bank faced one of history's major financial scandals that resulted in its collapse. It was later taken over by the government and renamed the New Kabul Bank.
According to Kohestani, the New Kabul Bank possesses a relatively more advanced banking system, and Pashtanay Bank and Bank Millie Afghan own higher assets.
The three banks hold a total of about USD 1.2bn in cash assets that belong to the public.
---
---
Related Articles
Afghan Foreign Minister has reported that the United Arab Emirates will launch flights in Afghanistan with effect from December of
Chaired by President Mohammad Ashraf Ghani, the National Procurement Commission (NPC) approved ten contracts worth 1.3bn Afghanis in their meeting
President Hamid Karzai attended the 5th Euro-Asia Economic Forum, which is held in China's Shaanxi Province under the theme of