Afghan government to strengthen electronic payment system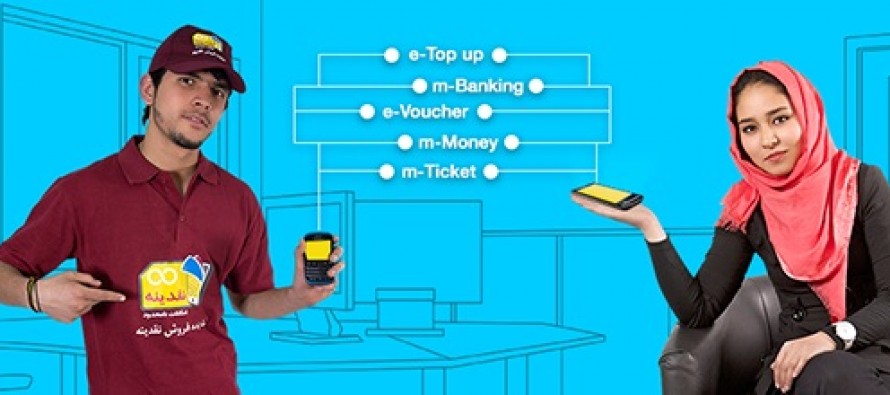 Following a directive from President Ashraf Ghani, high-level representatives from the Ministries of Commerce and Industries, Communication and Information Technology, Finance, Education, Justice, Labor, Social Affairs, Martyrs and the Disabled, and the Governor of the Central Bank today held an "Electronic Money Summit" sponsored by the United States Agency for International Development (USAID).
President Ghani has said that a cash-only system is risky, inefficient, and vulnerable to corruption. He has ordered government agencies to use non-cash payments, or electronic money, whenever practical. Electronic payments can be used for everyday purchases as well as to pay salaries, custom tariffs, utility bills, taxes, and other fees via mobile money or electronic bank transfers. Electronic payments make it easier for people to pay and for the government to receive taxes and fees.
"The Government of Afghanistan fully supports implementation of Mobile Money and the Ministry has started working on bio-metric registration of SIM cards, which will make Mobile Money registration much easier," said Abdul Razaq Vahidi, Minister of Communication and Information Technology.
In Afghanistan, some teachers, policemen, and soldiers have been receiving salaries via mobile technology for nearly three years under experimental salary payment projects. These have proven to be safe, transparent, and convenient. The ministries and agencies at today's summit committed to using electronic money for payments and receipts whenever possible.
"Efficiency, transparency, and security are the hallmarks of this technology," said Da Afghanistan Bank Governor Khalil Sediq. "That is why we embrace it."
USAID reiterated its longstanding pledge to help the Afghan government improve electronic payment and receipt systems.
"USAID lauds the Government of Afghanistan's commitment to this important quality-of-life and money-saving initiative," said Jason Foley, a Deputy Assistant Administrator responsible for Afghanistan, who is visiting from Washington, DC. "USAID stands ready to assist the government as it modernizes and streamlines its receipts and disbursements. Indeed, the popularity and coverage of mobile phones in Afghanistan offers an excellent opportunity to connect millions of Afghans to the formal economy, and to move both public and private sector payments into efficient, transparent 'better than cash' channels.'"
---
---
Related Articles
The Executive Board of the International Monetary Fund (IMF) completed the third review of the arrangement under the Extended Credit
Local news sources from Saudi Arabia say that the country is studying the issue of supporting financing for the Turkmenistan-Afghanistan-Pakistan-India
As the elections deadlock ended, there were glimpses of hope that Afghani currency would appreciate in value against the US