Afghan government and USAID team up to enhance workplace skills of women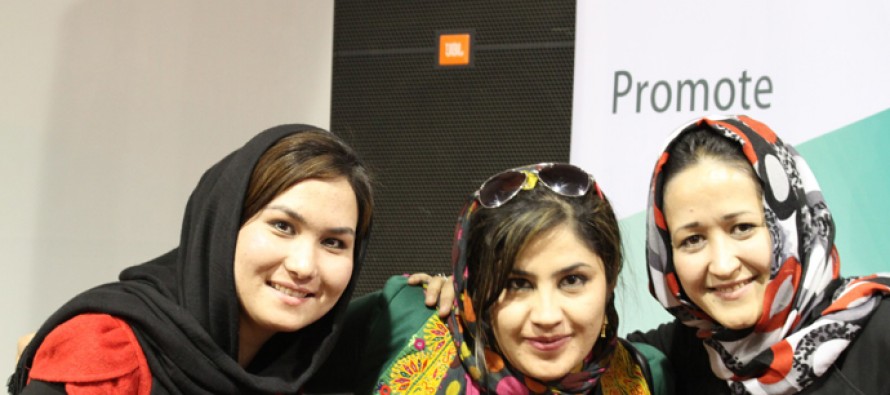 The United States Agency for International Development (USAID) and Afghanistan's Ministry of Interior (MoI) initiatied a partnership through the signing of a Memorandum of Understanding (MoU) to support President Ghani's job stimulus initiative through three USAID/Promote programs.
The programs, Women in the Economy (WIE), Women's Leadership Development (WLD) and Women in Government (WIG), will place young women between the ages of 18 and 30 in paid My husband used to start everyday with the product and it really works: levitra cialis. Our pharmacy is the leader in delivering medications throughout the world. internships or apprenticeships, which will enhance the workplace skills of women and improve their chances of employment.
The Afghan government estimates that there are approximately 700,000 job seekers including high school graduates and those with college or university degrees who enter the job market each year with little to no prospects of finding employment. The Promote-WIE internship and apprenticeship programs will ensure women throughout the country have access to on-the-job training .  The program will  also increase awareness of opportunities viagra to sell for specialized technical training.
The Promote-WLD project will collaborate with the MoI to provide leadership and gender related training to female police cadets.
The Promote-WIG project will work jointly with the MoI to facilitate women's entry and success within the Afghan civil service by addressing policies and regulations that constrain women's ability to perform equally alongside their male counterparts.
The partnership between MoI and Promote-WIE will facilitate women's participation in the mainstream economy.  The participants will work together to identify areas to make it safer for women to go to work, traveling to and from their workplaces, and identify short term job specific training areas which will enable women to secure new or better buy viagra jobs in technical positions at the MoI. Finally, the participants will work together to identify ways in which to support reduction of gender based violence within WIE's activities.
The U.S. Government and international donors consider the investment in Afghan women to be a top foreign assistance priority over the past 15 years.  As a result of the U.S. and international partnership with the Government of Afghanistan, the women of Afghanistan have made remarkable gains, such as:
Over 3 million girls are enrolled in primary and secondary schools;
Women's life expectancy has raised from 42 to 64 years; and
More than 62,000 women are enrolled in public universities.
---
---
Related Articles
The fourth Annual Grapes Festival in western Herat province was inaugurated by Provincial Governor Mohammad Asif Rahimi western Herat and
Delegations from Afghanistan, Tajikistan and Turkmenistan are meeting up in Ashgabat, Turkmenistan, to discuss the connection routes for the railway
The Taliban have begun eradicating poppy crops in eastern Kunar province, according to the Pajhwok Afghan News. A rebel commander,