"Afghan government was negligent about the TAPI project"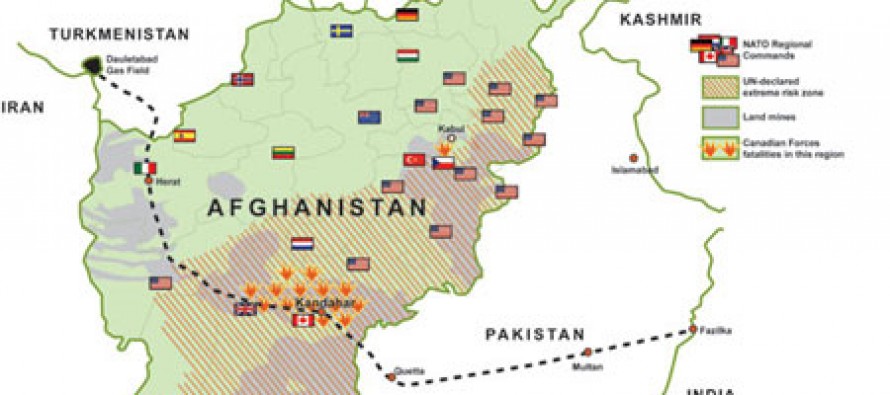 A number of political and economic pundits believe that the agreement over the gas pipeline between Iran and Pakistan will prove to be detrimental to the Turkmenistan-Afghanistan-Pakistan-India (TAPI) project.
Iran and Pakistan recently launched work on the construction of a gas pipeline that would transfer 21.5mn cubic feet of gas to Pakistan from Iran daily.
Afghan political and economic experts are concerned that the implementation of TAPI project would not happen, if Pakistan's energy need is met by Iran through this agreement.
Jawid Kohistani, one of the experts, said the pipeline's passage through Afghanistan would encounter political and security problems.
He accused the government for its negligence towards the transfer of gas from Turkmenistan to Pakistan through Afghanistan.
Decision over implementation of a pipeline that would transfer gas from Turkmenistan to Pakistan and India through Afghanistan has been on-going since the past 10 years.
About 150km of the 700km long TAPI pipeline would pass through Afghanistan. The revenue generated to the Afghan government is estimated to be about USD 400mn yearly.
As per agreement among the concerned countries, the project should have commenced in 2012 and completed within two years.
Afghan economic pundits accuse the Afghan government for its inattention towards the implementation of the project, which has resulted in Pakistan turning to Iran to solve its energy crisis.
Professor Taj Mohammad said Iran and Pakistan are trying to parlay this agreement into political influence, which may cause the TAPI project to fail.
Failure of TAPI project is considered to be a major blow to the economy of Afghanistan among many economic experts.
The Pakistan-Iran gas pipeline project was officially inaugurated jointly by the Iranian President Mahmood Ahmadinijad and his Pakistani counterpart Asif Ali Zardari on Monday at border town of Gabad.
ran has already completed the laying down 900 kilometers of the pipeline in its territory while it is also ready to provide financial assistance to Pakistan to complete the construction of the pipeline in its territory.
The two nations have decided to go ahead with the project despite the US pressure.
---
---
Related Articles
MES AYNAK, Afghanistan — It had the potential to be another Afghanistan Buddha disaster, recalling the Taliban's destruction of two
The Mahmud Pashtoon Pipe Production Plant, which has started operating in the Shurandam Industrial Park in Kandahar province with an
Water and Energy Minister Mohammad Ismail Khan won vote confidence of the parliamentarians, with only 32 out of 174 MPs