Afghan Health Indicators Improve Considerably From Extremely Low Level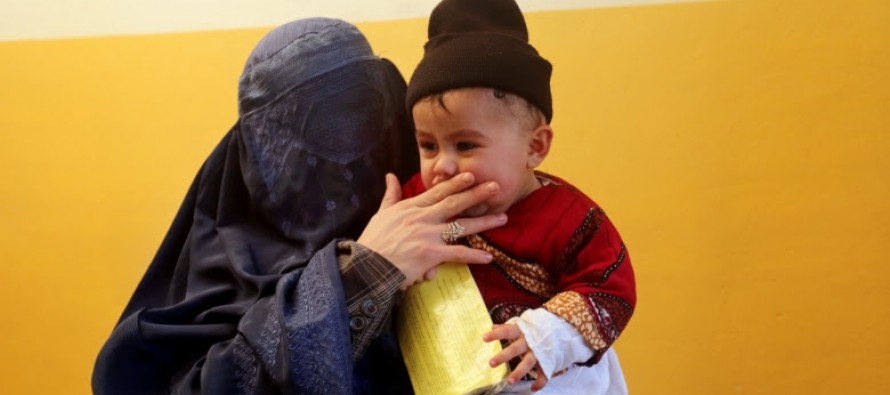 The Afghanistan Research and Evaluation Unit (AREU) recently released the results of a study on health-related Sustainable Development Goals (SDGs) that provides a comprehensive accurate breakdown of the health and healthcare facilities situation in Afghanistan.
According to the study, Afghan health indicators have improved significantly from an extremely low level at the beginning of the century. The under-five mortality rate dropped from 179 per 1,000 births in the year 2000 to 97 per 1,000 births in 2013,  and infant mortality rates dropped from 55 to 45 deaths per 1,000 births between 2003 and 2015.
The study was prepared as part of a regional research project that included Afghanistan, Bangladesh, Bhutan, India, Nepal, Pakistan, and Sri Lanka. AREU led the Afghanistan case study with support from the Sustainable Development Policy Institute (SDPI) in Pakistan and the International Development Research Center (IDRC) in Canada.
"The number of functioning health facilities have increased from 496 in 2002 to more than 2,400 in 2016, and immunization coverage for PENTA3 more than doubled from 29 percent to 72 percent among children aged 12 to 23 months in the lowest income quintile," the study states.
According to the study, school enrolment has increased significantly since 2001. In 2016, 8.7 million Afghan students were enrolled in school, with girls comprising 39 percent of these students, while teacher numbers came in at more than 185,000. The study further suggests that an estimated 310,000 students (3 percent of whom were female) were enrolled in public and private higher education institutions in 2016, starting from a low of 10,000 at the end of 2001.
The study, titled "Policy Research Institutions and Health Sustainable Development Goals: Building Momentum in South Asia," explains that poverty has increased from 36 percent in 2011 to 39 percent in 2013, plunging approximately 13.5 million people into a daily struggle for survival. Rural poverty is increasing while urban poverty remains at the same level as 2011-2012.
This study briefly describes Afghanistan's country implementation of health-related SDGs, with a focus on mapping stakeholders and institutional arrangements accordingly. It also assesses existing and potential future roles of health policy and research institutions in promoting the achievement of SDGs in the country.
According to this study, the government can play the role of an overseeing agency to bring all stakeholders together and direct public investments to achieve Afghanistan's SDGs, and research and policy institutions as well as other non-state actors can play a solutions-oriented role in Afghanistan's SDGs by implementing agencies with knowledge on best practices and designing evidence-based interventions.
Dr. Orzala Nemat, AREU Director said, "Health SDGs are some of the most urgent goals for Afghanistan to achieve. Easily preventable health risks still account for far too many deaths in Afghanistan. It takes commitment to realize these health-related goals, but through education campaigns and an increase in accessibility to healthcare across the country, lives can be saved."
"In-depth, analytical research is needed to identify the gaps Afghanistan faces in attaining these SDGs. In this regard, we hope to disseminate the results of this study to a wide range of stakeholders and also prioritize this topic (i.e. review of SDGs) in AREU's future research endeavors," Nemat continued.
The Sustainable Development Goals (SDGs) will be a groundbreaking global achievement if attained by 2030.
AREU is an independent research institute based in Kabul that was established in 2002 by the assistance of the international community in Afghanistan. AREU achieves its mission by engaging with policy makers, civil society, researchers and academics to promote their use of AREU's research-based publications and its library, strengthening their research capacity and creating opportunities for analysis, reflection and debate.
---
Related Articles
"A Letter to the President", Afghan film directed by Roya Sadat, won the best Screenplay Award at the 9th SAARC
Professor Dr. Rudolf Mellinghoff, president of the Federal Finance Court and former judge of the German Constitutional Court, visited Kabul
The Counter-Narcotics Department of the Ministry of Interior of the Islamic Emirate of Afghanistan announced that the Australian pharmaceutical company