Afghan high officials link currency fall to false rumors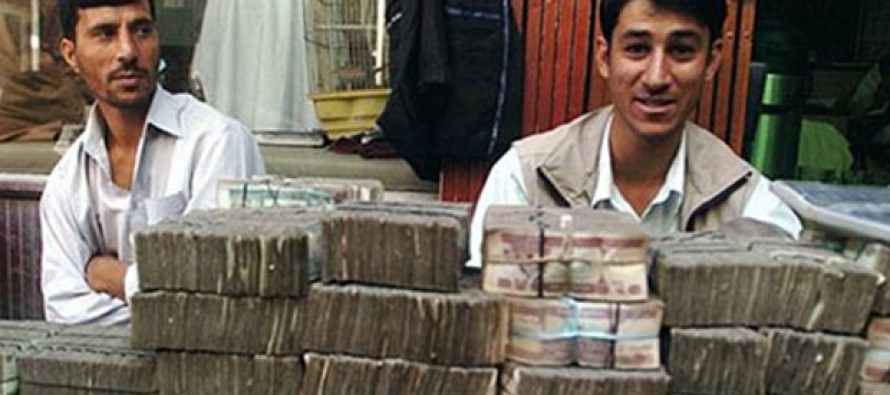 As the Afghani plummeted against the dollar in the market ($1=53.2AFN), rumors about the currency situation worsening are boiling up.
Present at a Wolesi Jirga meeting, Minister of Finacne viagra tablets for sale Omar Zakhilwal, Minister of Economy Abdul Hadi Arghandiwal and Da Afghanistan Bank Governor Noorullah Dilawari rejected the baseless concerns about Afghani currency drowning after 2014, when many foreign troops are scheduled to withdraw from Afghanistan.
There have been rising concerns about the Afghani's depreciation among some Afghan government officials and foreign media which have resulted in investors' hesitation to come to Afghanistan.
Minister Zakhilwal assured the authorities that the international community has pledged to continue its financial assistance to Afghanistan and called on them to join hands together in order to halt the ongoing speculations.
"Countries like Pakistan, India and Iran are also faced with currency depreciation, but the situation there remains normal, because there pessimism is scotched."
Mr. Dilawari agreed with Minister Zakhilwal's statement and added that capital flight is the most important factor behind the fall of the currency.
He, however, was hopeful for the currency generic prescriptions propecia to jump back up soon to 1-51.
Economy Minister Arghandiwal also tablets viagra lashed at the propaganda and listed high import levels and the use of foreign bills in a number of Afghan provinces as some of the key reasons for the currency depreciation.
 Residents of southeastern Khost and some levitra tablets australia eastern provinces are using the Pakistani rupee. Similarly, the Iranian riyal is used in Nimroz, Farah and Herat provinces.
---
---
Related Articles
Walking down the sidewalks in Pul-e-Khishti, Sar Chowk and Jada, you notice a line of men sitting under an umbrella
On Sunday, a group of 50 Afghan children arrived in Kabul from Germany after receiving treatment for the various diagnoses
Bamyan farmers are expecting a 30,000 tons increase from last year in their potato production. According to the data gathered