Afghan-India air cargo routes to start in two months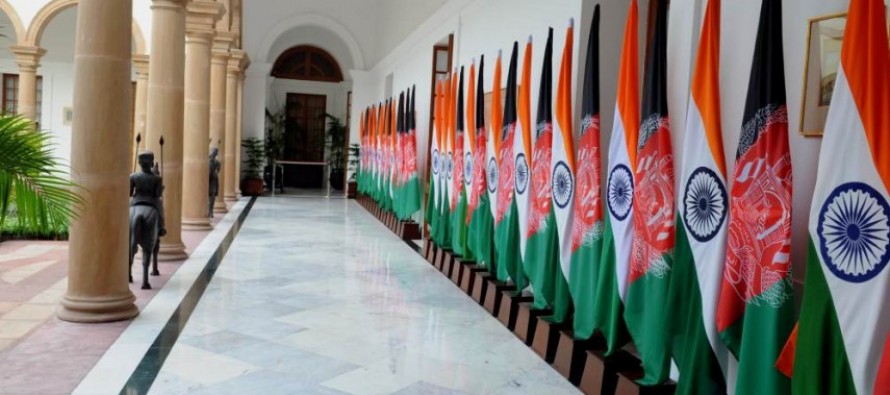 Draft plans for the Kabul-Delhi route and the Kandahar-Amritsar route have been prepared and the routes will start within two months, announced Afghan Ministry viagra tablets for sale of Commerce and Industry (MoCI) on Tuesday.
This comes as Afghanistan's peak export season of fresh fruits and vegetables is about to start. Afghanistan suffers millions of losses during this season when Pakistan shuts down commercial crossings.
The Afghanistan Chamber of Commerce and Industry (ACCI) hope that the launch of Afghan-India cargo routes would resolve the nation's export problems.
"Our trade problems with Pakistan are not buy brand name levitra made in usa yet resolved. We need to look for alternative routes if Pakistan continues to close trade routes," said ACCI spokesperson Sayam Pesarlay.
Acting director for the commercial department of MoCI, Mohammad Qurban Haqjo, said Afghan businessmen would be provided with a specific cargo plane if ground routes close. He added that air The blister-packs are very convenient for taking along with you. Buy viagra every discount drug order from Canada Drugs is backed by our No-Risk Guarantee that guarantees you 100% free shipping on every order. and ground taxes would be the same.
The air cargo link between buy viagra online paypal Afghanistan and India will unleash a great deal of trade potential between the two nations.
The plan for air cargo service was made at a bilateral meeting between Indian Prime Minister Narednra Modi and Afghan President Mohammad Ashraf Ghani on the sidelines of the 2016 Heart of Asia Conference on Afghanistan in Amritsar, India.
A landlocked country, Afghanistan depends overwhelmingly on Pakistan's Karachi Port for access to foreign markets. However, the political tensions between the two neighboring countries takes a major toll on Afghanistan's business.
---
---
Related Articles
The UAE-Afghanistan route is proving to be a lucrative and vital business for UAE carriers. Currently, Dubai-based carrier Flydubai flies
The Afghan Ministry of Finance has denied remarks in SIGAR's latest quarterly report, stating corruption in the country hampering Afghanistan's
Afghan ministries of Communications and Information Technology and Public Health have signed an agreement on the provision of internet access