Afghan Intellectuals Explore Development Potential in Afghanistan during 2014-24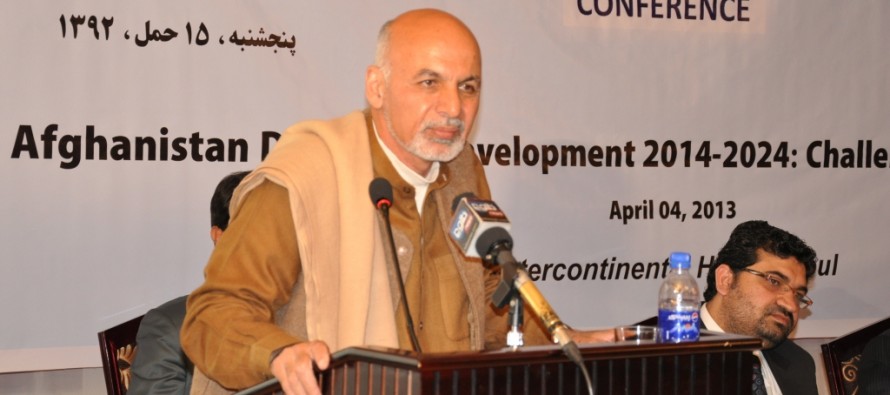 Kabul, Afghanistan, April 04, 2013—Today, more than a hundred Afghan intellectuals gathered at the first Fulbright Alumni Conference to explore challenges and opportunities during the Afghanistan decade of development 2014-24 at Kabul Intercontinental Hotel.
The daylong conference aims to contribute concrete recommendations in areas of private sector, mining, agriculture, health and human capital, and regional cooperation to the Afghan government to help boost economic growth in the country, as well as stir a dialog among intellectuals, the media and ordinary people about opportunities of development post 2014.
"Amid growing security concerns in the wake of 2014 transition, we'd like to engage everyone how the decade to come could be a sign of development in Afghanistan," said Dr. Javid Ahmad Qaem, one of the conference organizers. "We encourage our people to cherish the growth, despite ongoing insurgency, in the past decade and work together to shape the upcoming decade an era of prosperity in the country."
The conference featuring expert remarks, presentations and workshops on key development sectors will conclude with a networking session in which the conference participants will be able to directly exchange their views on future growth with experts and VIP guests.
A comprehensive document covering the outcomes of the conference will be later provided to the relevant Afghan government institutions with the hope to be considered for policy reforms and designing development initiatives, as part of preparation for the decade of development.
Afghan Fulbright Alumni are professionals who've attended graduate and undergraduate programs in the United States and returned home. Most of them currently serve in public, private and non-for-profit sectors across Afghanistan, and believe that investing in Afghan youth can guarantee stability and a hopeful future for the country.
---
---
Related Articles
According to the National Solidarity Program Provincial Manager, the projects will be completed with a cost of more than 36,600,000
The design of the oil refinery in Jawzjan province has been finalized and practical work on the mega project is
The Afghan Ministry of Commerce and Industries has simplified the licensing process, a priority reform for the ministry in providing