'Afghan Invest' Company Inaugurated In Kabul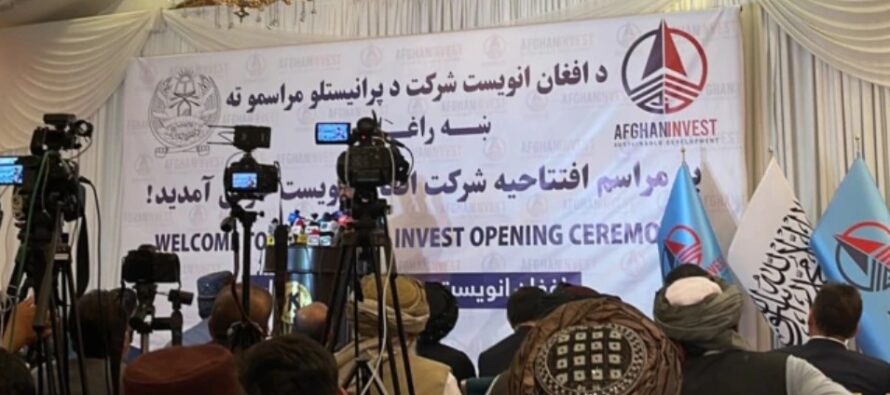 The Afghan Invest Company, a $250 million investment from 13 Afghan businessmen, is inaugurated in Kabul in the presence of Islamic Emirate officials, Afghan businessmen and diplomats.
According to the officials, Afghan Invest is a joint stock company that will invest in the mining, energy, construction and agriculture sectors in Afghanistan.
Mullah Abdul Ghani Baradar, the Deputy Prime Minister for Economic Affairs, said at the opening ceremony of the company that the groundwork had been laid for investment in Afghanistan and called on traders to repatriate their assets.
---
Related Articles
The Afghan government has helped revive the Spinzar oil processing enterprise in Kunudz province through the purchase of five new
Dozens of youths staged a rally in southeastern Khost province calling for ban on use of Pakistani currency in the
The Afghan Ministry of Transport announced Saturday that an agreement was under consideration with the Central Asian States to resolve