Afghan Local Police assists in Panjwai School opening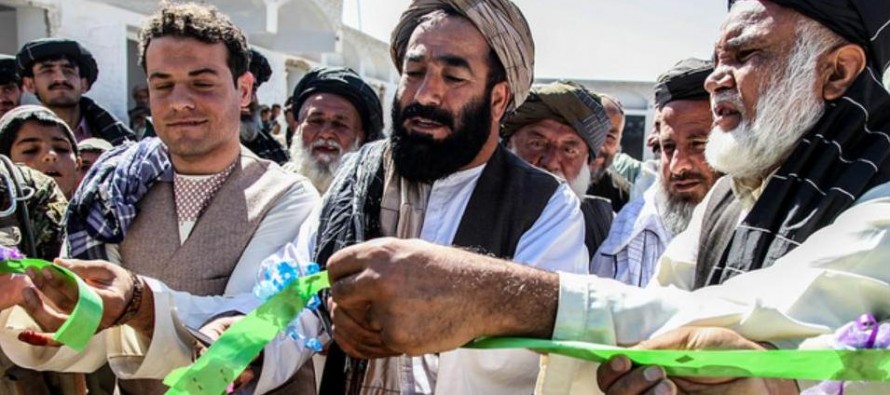 District leaders officially opened Adjimzai School during a ribbon-cutting ceremony in Adjimzai village, Panjwai district, Kandahar province, April 13.
Afghan Local Police members, village elders and parents regained control of their school from insurgents, in December 2012, by locating and removing improvised explosive devices emplaced by insurgents throughout Adjimzai village.
"The school was established with the assistance of Afghan Local Police," said District Governor Haji Faizal Mohammad.  "Without security in our villages, achieving education goals are impossible."
Mohammad and District Minister of Education, Izzatullah, greeted approximately 60 children attending classes during their visit to the school.
Before the official ceremony, the district leaders and village elders hosted a shura with villagers to discuss improving the building's structure and the need for more school supplies. Izzatullah thanked the parents whose children currently attend the school and stressed the importance of education for all Afghan children.
---
---
Related Articles
Kabul Bank's special tribunal head Shams-ul-Rahman Shams said Monday that the government must heed the verdict of the court on
A recreational park in Sharan city of Paktika has re-opened. The park was previously used, but it was never reconstructed.
The National Solidarity Program (NSP) of the Ministry of Rural Rehabilitation and Development (MRRD)  has completed 124 utility projects in