Afghan luxury jewelry makes it to the international market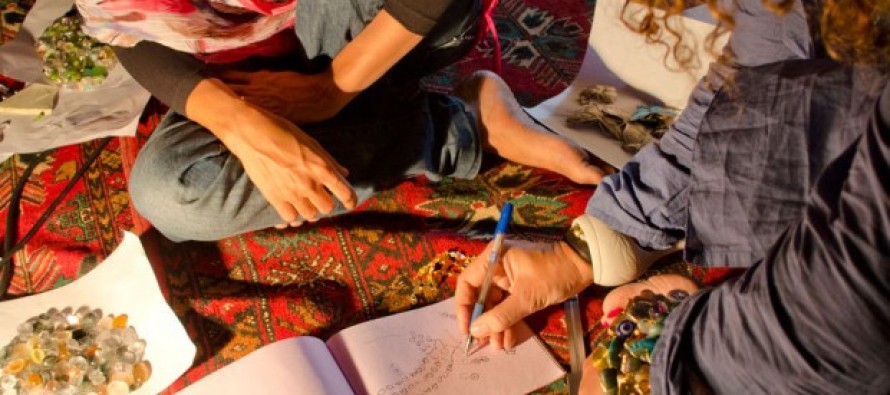 Pippa Small, a British Jewelry designer, has helped luxury jewelry handcrafted by Afghan men and women in Kabul to find way to the United Kingdom and the United States.
Small has been visiting the Turquoise Mountain Foundation since 2008 and has produced 8 collections in collaboration with Afghanistan's jewelers.
Recently awarded the Ethical Jeweler Business of the year at the 2015 UK Jewelry Awards, Pippa's Turquoise Mountain pieces have been worn by celebrities such as Angelina Jolie, Florence and the Machine, Yasmine Le Bon and Eva Longoria.
Having launched Turquoise Mountain's latest line of jeweler at Paris Fashion Week in March 2015, Pippa Small is currently working on a new collection due in Autumn 2015.
Founded in March 2006 by HRH The Prince of Wales in partnership with former President of Afghanistan HE Hamid Karzai, Turquoise Mountain is a non-profit, non- governmental organization regenerating the old city of Kabul, and spurring the sustainable development of the Afghan crafts industry.
Small's Turquoise Mountain Collection is inspired by a group of nomadic people called the Kuchi with the women wearing big swinging skirts with heavy jewelry. The collection includes strong, bold peices handcrafted by the artisans.
"I've been working with this group for about seven years now. I went out initially to design a collection with a charity to go with the Bactrian collection, a horde of gold from the second century around the time of Alexander the Great. The gold had been hidden by the museum director in Kabul when the Taliban came through. He buried it and when the Taliban fell, he had opened where he hidden it. They're beautiful exquisite pieces that have touring around the world. The charity thought because it was touring, they'd have a craftsman make jewelry that they could sell in the museums," she told Valeri Denny who has published about her works in American business magazine, Forbes.
She said "I found a group of craftsmen at Turquoise Mountain and went back twice a year to make collections with those craftsmen that I'd sell to Barney's. We did a few collections for Monsoon, which since it's on the high street is great for volume, great for them to get consistent orders so we're working on our third collection for Monsoon."
---
---
Related Articles
Oil from Amu River and Afghan Tajik oil zones will not only be sufficient for Afghanistan, but also could export
At a meeting with President Hamid Karzai on Monday, Hungarian President János Áder offered assistance to Afghanistan in various fields,
By Najib Manalai- Mohamed Said Fellag, an Algerian humorist, displays in one of his shows a young Algerian embraces the