Afghan midwives graduate from Community Midwifery School in Wardak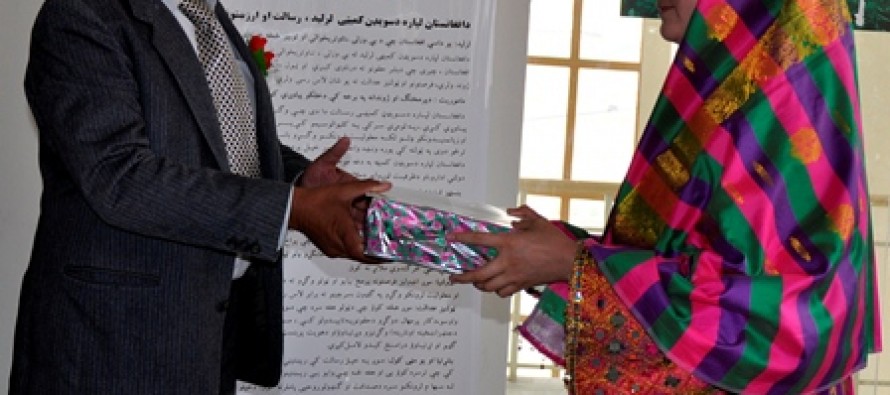 As many as 24 midwives completed their two years of training from the SCA funded Community Midwifery School in Wardak. On Tuesday they received the certificates and deployment letters from the Provincial Public Health department.
The graduation of this sixth batch of midwives brought the figure to 134 midwives in the province. The Community Midwives Education in Maidan Wardak province is a joint venture of Swedish Committee for Afghanistan (SCA) and Norwegian Afghanistan Committee (NAC). SCA is funding the Community Midwifery School while the NAC is implementing the project. They newly graduated midwives were provided two years training included both theoretical and practical studies. They practiced in Maidan Shar provincial hospital and Shiniz district hospital.
The community midwifery training program is playing a vital role in increasing utilization of the reproductive health services in the province.
CME is a standardized education for the midwives and selection criteria includes minimum of 10 years of school education and preferably mothers. Those who receive training are chosen by the community and willing to relocate for training. Upon completion of training they return to work in the community for at least five to six years following completion of training.
They graduated midwives received their graduation degrees along with deployment letters during a ceremony held in Karim Khan Hall in Maidan Shar. Among others, Director of the private sector Mr. Zazai, Director of Privincial Public Health Directorate Ghulam Farooq Wardak, Representatives of NAC and SCA along with the provincial authorities, representatives of community as well as local NGOs active in the province attended the ceremony.
Showing confidence on the training offered to them, a midwife Miss. Nasima said that she choose to be a midwife only to serve her community.
Mr. Zazai addressing the ceremony appreciated SCA and NAC for the training of midwives in the province and hoped that this will bring a positive change in the child and mothers health.
---
---
Related Articles
Russia's Ambassador to Kabul, Alexander Mantystskiy, said his country was ready to invest in Afghanistan's economy. He called on the
According to a recent report released by the Asian Development Bank (ADB), Afghanistan's economy is expected to grow by 2.5%
An international conference aimed at strengthening trade between central Asian countries and Afghanistan was held in Balkh, Mazar-e-Sharif. More than