Afghan Mines Ministry to focus on small mineral deposits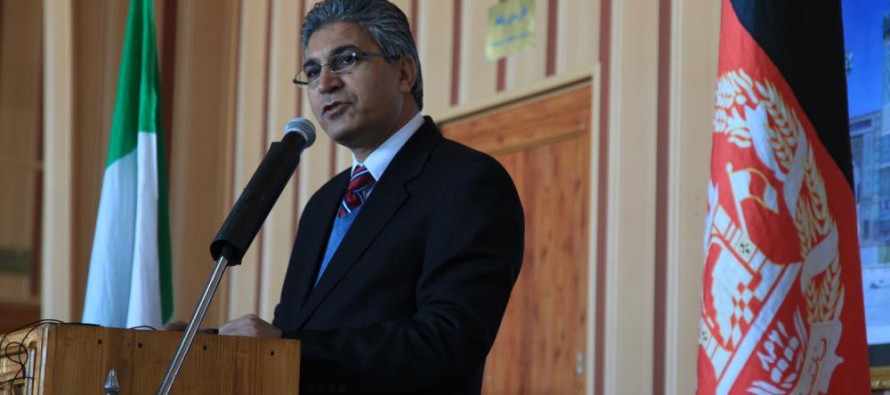 Mines Minister Daud Shah Saba in his address to a press conference in Kabul on Sunday said that his ministry was shifting focus towards small mineral deposits over the next five years.
He said that Afghanistan currently lacks the capacity to execute large and complicated mining projects and supported implementation of smaller projects to create jobs and develop capacity.
Minister Saba added that discussions would be held with local investors concerning the establishment of extraction industries and then long term, medium and short term strategies and policies would be decided.
He said that his ministry was working on reforming the rules and regulations of his ministry.
"Work on reforms in the rules and regulations of his ministry has been 70% completed and the  rest would be completed in six months," said Minister Saba.
The minister said they were working to amend the mines law and added that there were no laws and regulations in the sphere of coalmining, so they prepared a draft law on coal extraction and submitted it to the Ministry of Justice for evaluation.
Regarding transparency in mining contracts, he assured that the public would know how much was earned from minerals, how much a contract cost and how the revenue was used.
---
---
Related Articles
The Afghan Ministry of Agriculture, Irrigation and Livestock (MAIL) will launch a 5-year plan for countrywide development of saffron cultivation
Following Afghanistan's progress in its reforms, International Monetary Funding (IMF) agrees to pay USD 18.2 million to Afghanistan. The money
The first batch consisting 13 teachers including 4 females graduated from the Swedish Karlstad University. They were pursuing their Master