Afghan mining contracts won by nepotism: study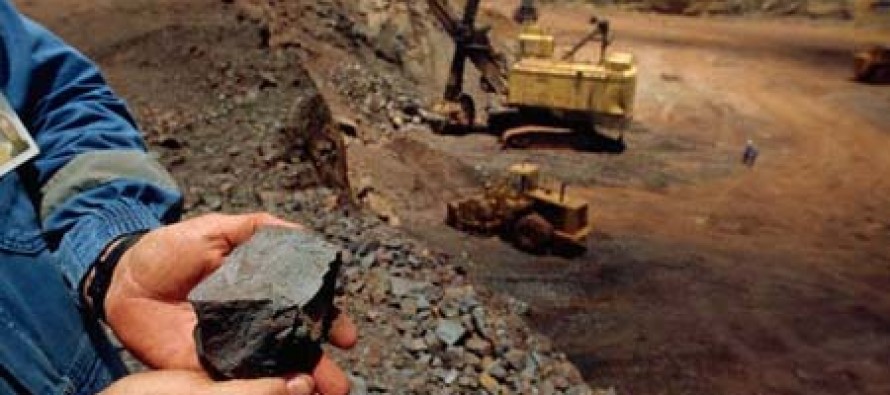 According to a latest study by the Integrity Watch Afghanistan (IWA), Afghanistan's mining contracts lack transparency and majority of the benefits from benefitting go to the pockets of high-ranking government officials, parliamentarians, powerful individuals and Taliban militants.
The study claims that officials from the government, including lawmakers and ministers, have used their influence to obtain contracts for their relatives.
The civil society organization has cited "political interference" and "nepotism" as the main factors behind lack of transparency in the contracts and warned of "serious threat" of political plundering of Afghan riches.
Addressing a press conference in Kabul, IWA head Sayed Akram Afzali said illegal mining was a prime reason behind violence in some insecure areas, and this had paved the way for insurgents to get their hands on the minerals.
Afzali said the contract granting process and revenue collections lacked an effective oversight.
He also express his concerns about the mining law and asserted that it has shortcomings and loopholes for corruption. He further urged that the law needed a thorough review with suggestions from the civil society groups.
Meanwhile, the Ministry of Mines and Petroleum spokesperson Muhiuddin Noori said the terms of contracts had been changed and all future contracts would be awarded to companies in the presence of Integrity Watch Afghanistan observers.
Noori added that the Ministry had launched investigation into all mining contracts over the past three months. Some contracts had been suspended and some were being investigated, added Noori.
Afghanistan is endowed with minerals that are estimated to be worth trillion dollars. The mineral sector is deemed as the beacon of hope for Afghanistan's crippled economy that is mostly reliable on foreign aid for survival.
A strong regulatory framework is vital to be put in place in order to ensure that exploitation of natural riches do not result in insecurity and corruption. The mining law will serve as the foundation for this framework to avoid resource curse.
In a survey by Global Witness last year, four key areas were identified in the mining law that need to be strengthened: security, bidding processes, beneficial ownership and the publication of contracts.
With regards to the publication of contracts, Mines Minister Dr. Daud Shah Saba is committed to publishing all mining contracts online. Last month, the Ministry published 17 mining contracts in a bid to ensure transparency in the contracts and to allow the general public to have access to information on the nation's natural resources.
---
---
Related Articles
Establishment of banking system in 1312 (equivalent to 1913 in Gregorian calendar) with the inauguration of Bank Milli Afghan (Afghan
President Mohammad Ashraf Ghani said the enemies can no longer threaten Afghanistan by blocking trade routes as the country has
Afghan defense ministry has welcomes the decision of the U.S. on the cancellation of transportation aircraft purchase for the Afghan