Afghan Ministry of Commerce and Industries increasing effort to develop new markets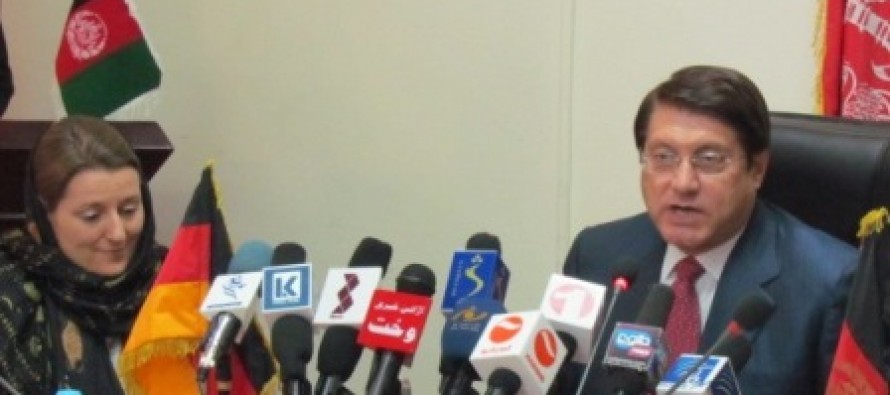 Working to expand markets for Afghan businesses, Anwar-ul-Haq Ahadi, minister of Commerce and Industries, signed a contract worth USD 11 viagra no prescriptions million and 200 thousand with GIZ on Saturday and said the money will go towards investment in four major provinces.
The objective of the contract is levitra viagra online to support small and medium sizes businesses and private rehabilitation activities in Afghanistan.
GIZ has invested in cheap cialis no prescription several provinces to provide facilities and develop markets.
Minister Ahadi regarded creating job opportunities, improving local products, and increasing exports as the main achievements of this project.
The money is most likely to Higher dosage seems to be more effective. Levitra in mexico, the difference between a brand name medicine and a generic one is in the name, shape and in the price. be spent in Kabul, Mazar-e-Sharif, Jalalabad and Herat.
The Ministry had previously signed several contracts with various foreign organizations to strengthen local capacities.
The nation's biggest projects, copper extraction at Aynak Copper Mine and oil in the North, are the new vision for the country's economic growth.
A number of citizens expressed their happiness about the project and are optimistic that the project will be a solution to the unemployment issue in the country.
---
---
Related Articles
Afghanistan Chamber of Commerce and Industries (ACCI) expects pomegranates export to drop by 50% this year. The officials have cited
The United States Agency for International Development (USAID), the Global Alliance for Improved Nutrition (GAIN), and the Ministry of Public
According to the Pajhwork Afghan News, electricity remained suspended for a second consecutive day on Friday in western Herat province,