Afghan Ministry of Public Health celebrates International Nurses Day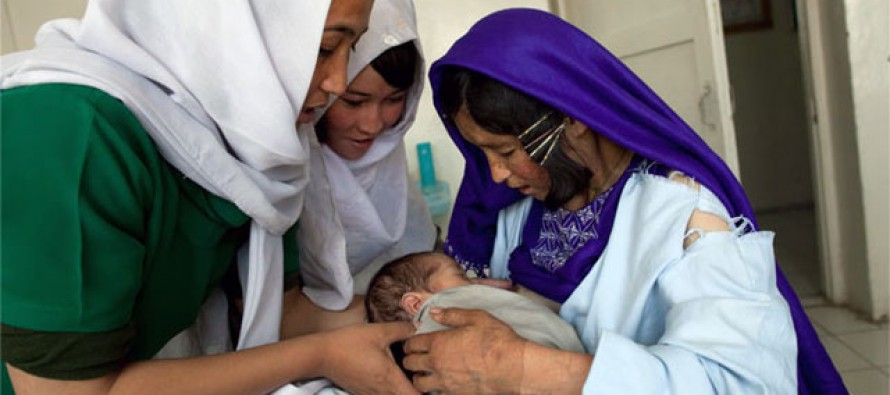 The Ministry of Public Health celebrated International Nurses Day 2016 with the theme "Nurses: A Force for Change: Improving Health Systems' Resilience." This day marks the birthday of Florence Nightingale, the founder of modern levitra online canadian pharmacy nursing, and is celebrated around the world.
The ceremony was attended by nearly 350 participants from the Ministry of Public Health; the Ministry of Women's Affairs; the Ministry of Labor, Social Affairs, Martyrs, and the Disabled; Kabul Medical University School of Nursing, French Medical Institute for Children; Aga Khan University Programs-Afghanistan; Ghazanfar Institute of Health Sciences; community health nurses from various provinces; professional associations; donors; international and local NGOs; UN agencies, and the U.S. Agency for viagra on line sales International Development (USAID) HEMAYAT project.
Nurses are important first-line health workers providing comprehensive care to the Afghan population, indian cialis canada especially those in remote and rural areas. They provide care to individuals, families, and communities at all levels of the Health system.
Dr. Najia Tariq, Deputy viagra without rx Minister of Public Health, officially opened the ceremony by emphasizing that improving nursing education and care is a priority for the Ministry of Public Health in its efforts to increase the accessibility of high quality, affordable, gender- and culturally-sensitive nursing care.
Robin Martz, USAID's Child Survival and Reproductive Health Team Lead, said: "USAID is committed to improving nursing services in Afghanistan. Nurses are the backbone of Afghanistan's health care system and play a critical role in ensuring the resiliency of Afghanistan's healthcare system."
The USAID HEMAYAT project improves the quality of the community health nursing education pre-service program, strengthens the Afghanistan Nurses' Association, and has helped establish the Afghanistan Midwifery and Nurses Council as the midwife and nursing regulatory body.
---
---
Related Articles
Afghan Ministry of Commerce and Industries called on the national security agencies to prevent the illegal transfer of gas to
The National Solidarity Program (NSP) of the Ministry of Rural Rehabilitation and Development (MRRD) has completed 13 development projects in
India's manufacturing at factories, mines and utilities rose by 0.1%, which still remains below expectations of growth of 0.3%. The