Afghan MMA Fighter Nasrat Haqparast Wins His 11th UFC Win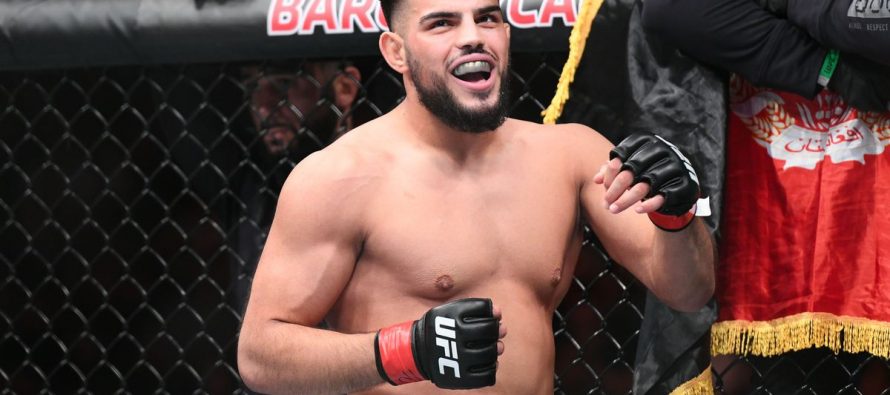 Afghan MMA fighter Nasrat Haqparast finishes Joaquim Silva in the second round to earn his first finish in the UFC and 11th win all together.
UFC on ESPN 5 was held in New Jersey, USA.
Joaquim Silva pushed the face from the beginning, however, Nasrat landed quick counters to which lowered his pace and slowed him down.
In the second, Haqparast was instructed to lead with his left hand by his coaches. He began throwing jab-right combinations until a straight left landed flush in Silva's chin which lead to Haqparast's victory and first UFC KO.
Haqparast had Georges St. Pierre, arguably the greatest MMA fighter ever, in his corner. Nasrat signed many autographs of Afghans attending the show after the fight.
Nasrat is now 11-2 in the UFC with Silva being 11-3.
---
Related Articles
Four cold storage facilities for pomegranate are going to be built in Khulm district in Balkh province by the end
On Thursday, 25th April 2013, two energy projects were handed over to the Afghan Minis-try of Energy and Water (MEW)
The Afghan government and the German KfW Development Bank signed a financial agreement on Thursday. As per the agreement Germany