Afghan mobile app developers create app to inform about surrounding security issues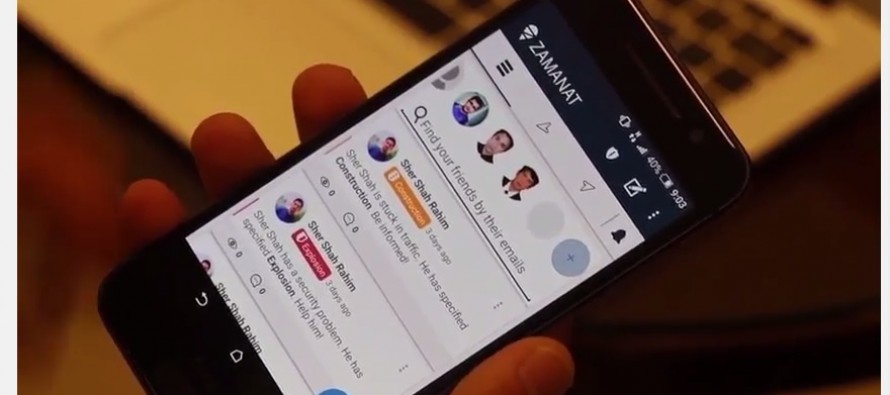 A team of young Afghan mobile application developers have developed an application that keeps users informed about the security issues surrounding them and helps them send alerts to families and friends.
The application, called Zamanat (Arabic word for guarantee), allows you to inform your families and friends about your present location and notify them immediately during emergency situations with only a tap. Your selected contacts will instantly receive notification about your place, time and type of help you need. You can add up to seven individuals you wish to notify.
It also allows one or more of your contacts to track you in real time while you travel and provide them an automatic confirmation on your arrival.
Zamanat also comes with an SOS panic alarm which you can send to pre-selected individuals in time of emergency. Your contacts will receive information on your current location and other details in order to find and help you.
Launched about two weeks ago, the application has reached over 1000 users and has received more than 50 five-star ratings on the Android's Playstore.
The developers will soon launch the iOS version of the application for Apple users.
You can download the app via this link.
Please click here for a tutorial on how to use this application.
---
---
Related Articles
25 female entrepreneurs concluded a four-day workshop on business planning in Faizabad, the capital of Badakhshan province. The training was
They didn't go to fight or defend, but to help teach Afghans how to farm and store food. After a
The United States Agency for International Development said Sunday that it had suspended the rehabilitation project of the Darunta Hydroelectric