Afghan models display ethnic costumes at fashion show in Kabul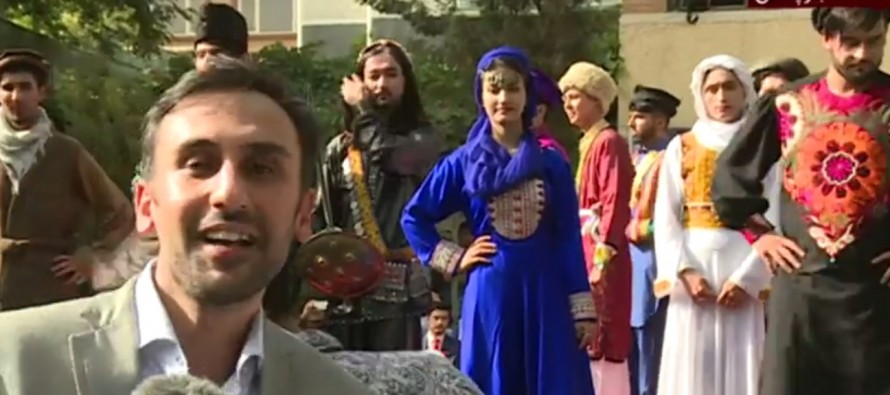 Kabul hosted a catwalk ceremony on Thursday where more than two dozen models, including six girls, displayed the costumes worn by the various ethnic groups in Afghanistan.
More than 200 spectators attended the fashion show and praised the models for representing the diversity of costumes in the multi-ethnic country.
This was the third fashion show that Kabul has witnessed over the past one decade.
Holding a fashion show in a conservative society and amidst Taliban-led militancy is a bold step.
Fashion is probably the last thing someone would associate Afghanistan with. But to many people's surprise, Afghanistan's capital city Kabul was considered one of the fashionable cities in the 1920s-1970s–an era when Afghanistan experienced a rich culture and civilization and a long history of cultural exchange with the West.
The fashion story of Kabul city, entitled "Afghan Adventure", was featured on Vogue magazine's December issue in 1969.
The decades of war not only took away the western influence of fashion from Afghanistan but also destroyed many traditional fashion and style.
Afghan female models participation in fashion shows is a means to empower women by breaking down barriers in the highly conservative Muslim society.
---
---
Related Articles
A commission has been assigned to provide visa facilities for 20,000 Afghans to work in neighboring Iran, an official from
The Afghan business community has reported increases in their sales since the day the formation of the National Unity Government
Commerce and Industries Deputy Minister Muzamil Shinwari said at a press conference on Sunday that Afghanistan will soon gain membership