Afghan MPs reject 2014 draft budget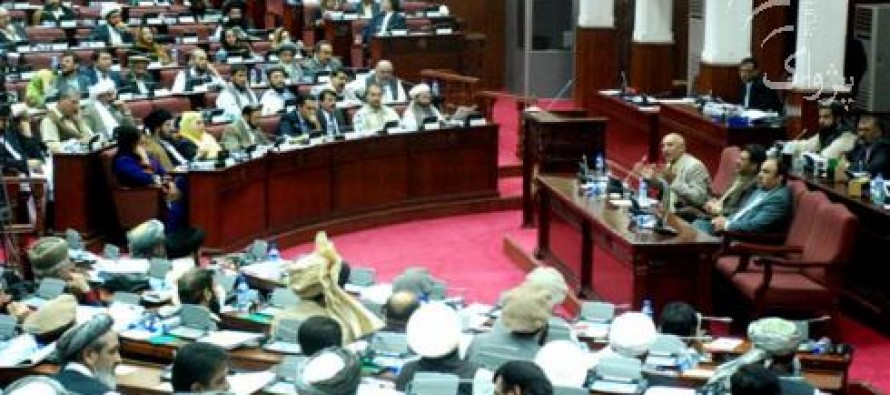 A number of parliamentarian members have declined the 2014 budget proposal presented by the Afghan Ministry of Finance.
Finding the budget unbalanced, lawmakers said the draft was full of deficiencies and not according to the law.
Earlier this week Finance Minister Dr. Hazrat Omar Zakhilwal was summoned by the parliament to discuss next year's budget.
Minister Zakhilwal said the budget of a number of ministries would be lower in 2014 than in the past years due to a decline in foreign aid. He further cautioned that the government would be unable to fulfill the needs of the entire country.
MPs, however, were not convinced by the explanation and expressed disapproval of the budget.
Some MPs called for cutting budgets of the Ministries who had failed to utilize their budgets in the past.
Zakhilwal emphasized that more money has been earmarked for infrastructure , health, education and security than past years.
The total budget for the next year is 444,192,000,000 AFG, of which 275,750,178,000 AFG is for the normal budget and 168,442,460,000 is for the development budget.
---
---
Related Articles
The European Chamber of Commerce was inaugurated in Afghanistan at Kabul Serena. The ceremony was attended by H.E. Omar Zakhilwal,
The Indian government has agreed to invest more in the Salma Dam project with approving cost revision from USD 200mn
A 100-bed hospital is being constructed in Zaranj city of Nimroz province. The foundation stone-laying ceremony of the hospital, held