Afghan National Army Special Forces, Villagers Complete Well Project in Talukan Bazaar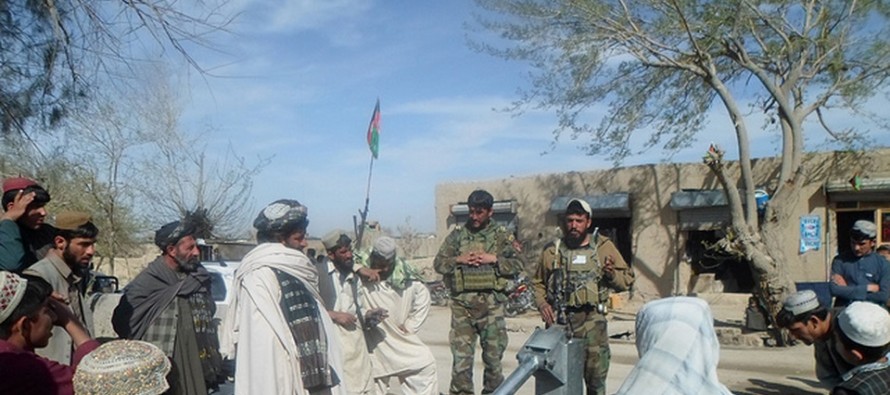 PANJWAI DISTRICT, Afghanistan – Afghan National Army Special Forces (ANASF) and villagers completed a three-day water well construction project in Talukan village, Panjwai district, Kandahar, Afghanistan, March 14.
At the request of villagers and the Talukan Bazaar manager, ANASF members negotiated a low-cost contract to build a new hand-pump well in order to provide clean water for the people.
The water well provides a potable water source in the heart of the village's bazaar and shows ANASF commitment to expanding access to basic services and economic growth for the Afghan people.
Fresh water encourages residents from distant and remote villages to travel to the bazaar during the upcoming hot summers. Villagers and shop owners walked over 400 meters to the nearest water source before the well's construction.
"The water well shows that ANASF care about the people," said bazaar manager Haji Doust Mohammad.
Building relationships with villagers, improving security conditions and leading future development projects positively changes the villagers' perception of the Afghan government.
---
---
Related Articles
Da Afghanistan Breshna Sherkat (DABS) in Balkh and the Afghan-German Cooperation signed the contract for upgrading a power supply network
Constant rains in Ghazni province have hurt grapes production in the province. Grape growers in Qara Baghi region at the
Leading Afghan telecom company, Roshan, announced Tuesday that the company will launch 4G internet services in the coming future. "Today's