Afghan National Police receives a new literacy training curriculum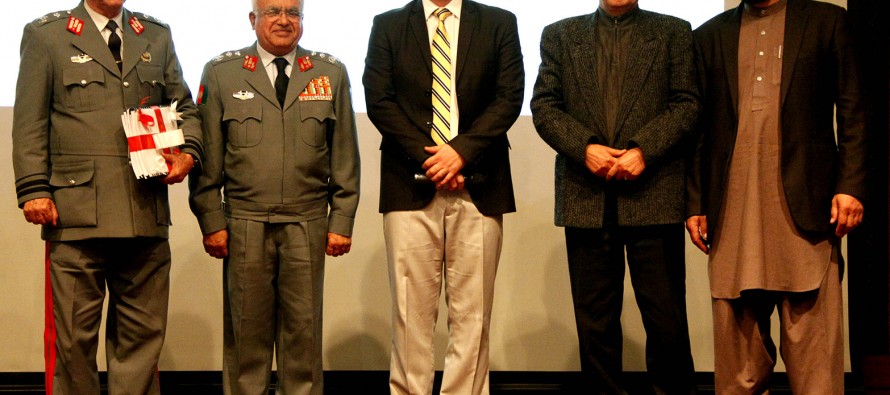 Germany's police cooperation program officially has handed over a new curriculum for police literacy training to Afghanistan's Ministry of Interior and Ministry of Education.
With the new curriculum, Afghan police will now be able to learn how to read and write to sixth grade level in public schools. The new course program will come into effect next year in police training schools and literacy courses all over the country.
The syllabus also includes specialized classes, for example on how to apply current law or gather information independently. Other topics covered in the course program include human rights, gender, health, the environment as well as the role of police and their duties.
As one female police officer from Balkh, who has been taking part in additional training on women's and children's rights said, "I have learned a lot about the rights of women and children in Afghanistan and about our constitution. This has made it easier for me to correctly report violations to the law."
Since 2009, Germany has been working together with the Ministry of Interior (MoI) to increase literacy levels among police. More than 62,000 police officers from all over the country have participated in long-term, and nearly 29,000 in short-term literacy courses so far.
Once the new literacy courses have been introduced, graduates from these courses can attend further classes to improve their job skills. The Afghan-German Cooperation program for police training provided technical and financial assistance, but also works with partners on designing and adapting the police training curriculum to current needs.
---
---
Related Articles
Baghlan Agriculture and Livestock Institute in collaboration with U.S. special forces and GIZ organization distributed USD 30,000 and 256 packages
The World Food Program (WFP) has welcomed a contribution of USD 20 million from the Government of the United States
Growth is expected to reach one percent in 2021 and top around three percent in 2022 as the COVID-19 crisis