Afghan-PAK 10th Joint Economic Commission meeting to be held in August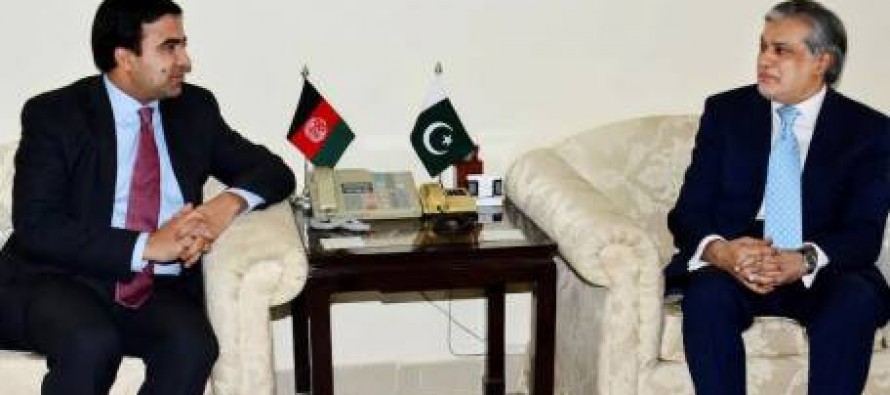 The 10th Afghanistan-Pakistan Joint Economic Commission is slated for August 26-27 in Islamabad, Pakistan.
The dates were finalized in a meeting between Afghan Ambassador to Pakistan Janan Mosazai and Pakistani Finance Minister Ishaq Dar on Wednesday.
Minister Dar informed Afghan envoy that Pakistan had already undertaken preparatory work for the meeting and directed the Economic Affairs Division (EAD) to ascertain the progress on different projects and status of the decisions taken during the last JEC session in November 2014.
Meanwhile, Ambassador Mosazai informed the minister that notification about waiver of financial guarantee of 110 percent custom duty as well as $100 per 25 ton charges on Pakistani goods transiting through Afghanistan to the Central Asian states had been issued.
The 10th JEC meeting would be led by Finance Minister Eklil Ahmad Hakimi from Afghanistan's side and Minister Ishaq Dar would lead the Pakistan side.
---
---
Related Articles
According to the Afghanistan Investment Support Agency, a stock market would be established in Afghanistan in the next six months.
The French government has pledged € 10mn for development projects in central Bamyan and Wardak provinces. The aid will go
The National Horticulture and Livestock Program (NHLP) has begun planting orchards of different fruits on 1,066 acres of land in