Afghan, Pak bilateral trade drops by $2bn amidst political tensions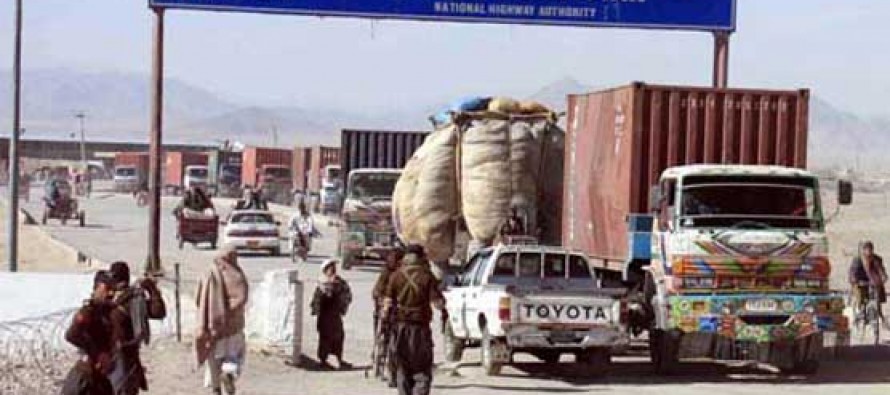 The Afghanistan-Pakistan bilateral trade has dropped from USD 2.5 billion to USD 500 million a year as political tensions between the two neighboring nations intensify.
The Sarhad Chamber of Commerce and Industry (SCCI) has called on the relevant government officials of both countries to address the issue.
Afghanistan time and again has blamed Pakistan for coordinating terrorist attacks–an allegation that Pakistan has historically rejected. On the other hand, Pakistan claims that the Tehrik-e-Taliban Pakistan use the Afghan soil to coordinate attacks in Pakistan.
The US officials have also criticized Pakistan for failing to act against the sanctuaries of the terror groups present on their soil.
The American President launched the scathing attack in his first tweet of 2018, claiming Pakistan "give safe haven to the terrorists we hunt" and think "of our leaders as fools".
"The United States has foolishly given Pakistan more than 33 billion dollars in aid over the last 15 years, and they have given us nothing but lies and deceit, thinking of our leaders as fools."They give safe haven to the terrorists we hunt in Afghanistan, with little help. No more!"
Afghanistan has started turning to other alternatives for trade including the Chabahar Port and the recently launched Kabul-New Delhi air corridor to help Afghan traders gain access to global markets.
---
---
Related Articles
The U.S. government is investing an additional $50 million in two on-going projects to stimulate immediate job creation for the
President Hamid Karzai on Saturday left Kabul for Dushanbe, capital of Tajikistan, to attend the 5th summit of the Regional
Minister of Telecommunication and Information Technology, Mohammad Fahim Hashemi, stated that all internet service providers purchasing internet by the national