Afghan-Pak trade deals reduced by 50%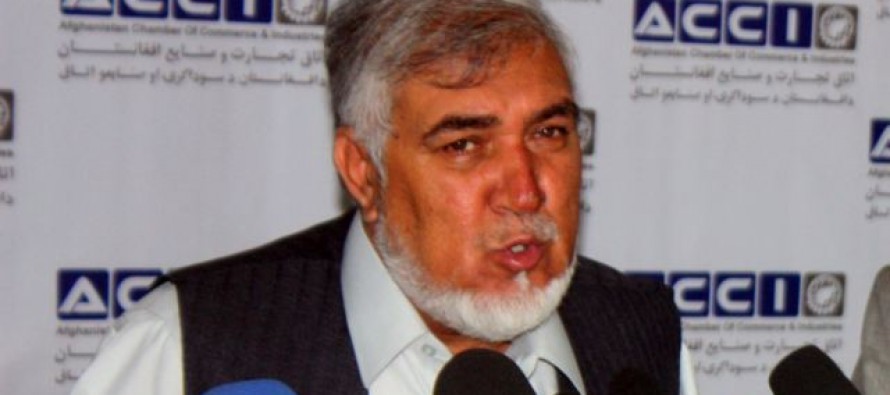 The Afghanistan Chamber of Commerce and Industry (ACCI) have said trade deals between Afghanistan and Pakistan are reduced by 50% during the recent months.
The officials have linked the decline in trade activities between the two nations to the trade obstacles caused by Pakistani authorities, decline in purchasing power in the markets and poor quality of Pakistani products.
"We are not expecting our trade volume with Pakistan to even reach USD 1bn this year. The Afghan private sector has lost interest in trading with Pakistan," said Khan Jan Alokozay, Deputy Head of ACCI.
Meanwhile, spokesperson to the Ministry of Commerce and Industry (MoCI) Musafer Ququndi said the alternate routes that Afghan traders are using for transporting their goods to other countries are also a reason behind the poor trade deals with Pakistan.
"As imports from Pakistan are reducing, more Afghan industrialists and investors are becoming interested in enhancing domestic production. And, with the development of the Lapis Lazulli route we are hoping to end any reliance on Pakistan for trade," said Ququndi.
Meanwhile, officials of the Afghan industrialists union said that local industrialists have begun to boost their production and those that were on the verge of shutting down have resumed their operations.
"We are facing many problems. If our problems are resolved, we have the capability to meet many needs of the country," said Sakhi Ahmad Paiman, Head of the industrialists union.
It is worthwhile to mention that as per ACCI's figures Pakistan imported about 9,000 tons of flour, oil, rice, grains, sugar and cement to Afghanistan two months ago; however, this figure is reduced to 4,000 tons recently.
According to a  report by Pakistan Today, Trade activities at Pakistan-Afghanistan border at Chaman got badly affected by the prolonged closure of Bab-e-Pakistan Friendship Gate due to border tensions.
"The incident that took place on Thursday evening has resulted in a suspension in the movement of trucks involved in trade shipments between the two countries and carrying supplies for Nato forces in Afghanistan," says the report.
---
---
Related Articles
Afghan Ministry of Economy, Ministry of Energy and Water and Ministry of Rural Rehabilitation and Development of Government of Islamic
The International Center for Afghan Women's Economic Development (ICAWED) has launched a series of training programs aimed at career development
Afghanistan's economic growth is projected to increase slightly to 2.6 percent in 2017 from 2.2 percent in 2016 as the