Afghan-Pak trade dropped by over 40%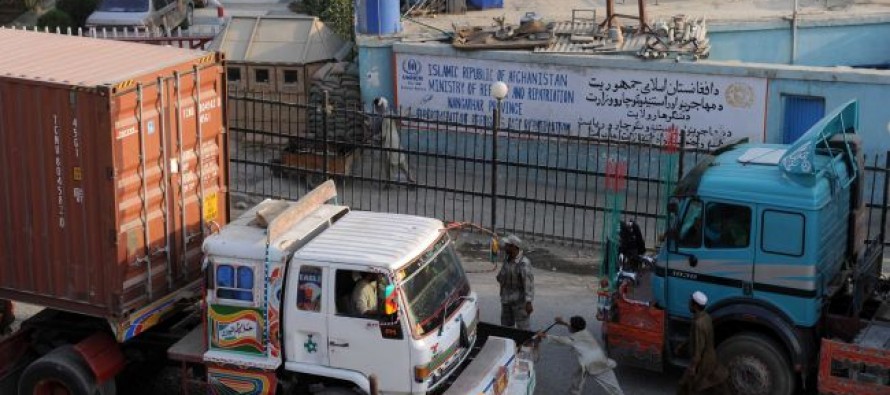 The trade between Pakistan and Afghanistan has dropped by over 40% in the past quarter, reported the Pakistan-Afghanistan Joint Chamber of Commerce and Industry (PAJCCI).
The officials have linked this decline in trade volume between the two neighboring nations to the souring political relations and the historical transit problems that exist.
Other reasons cited are the worsening economy of Afghanistan and the informal boycott of Pakistani products by the Afghan public.
This year's trade volume is projected at no more than USD 5bn compared to last year's USD 9bn.
According to PAJCCI, a number of factories have already closed down their businesses in Pakistan as a result of the recent development.
In August, Afghans reacted to the string of attacks on Kabul city by boycotting Pakistani products.
The campaign against Pakistani products started on social media where Pakistan was accused of the recent attacks on Afghan soil and posts calling for boycotting Pakistan's products went viral.
Meanwhile, Afghanistan Industrial Association (AIA) is optimistic that this move would have a positive impact on Afghanistan's economy as more Afghans will turn to consuming Afghan products; as a result of which, local production will increase.
Afghan traders have turned to other regional markets like China, Turkey, Russia and India for bringing in goods to Afghanistan.
---
---
Related Articles
For the first time Afghanistan will try e-governance services that can ease many governmental services to people. This center will
Ministry of Commerce and Industries officials have reported that Afghanistan's second oil refinery plant has begun its operations. Situated in
A comprehensive healthcare center, benefiting more than 320,000 families, was inaugurated in Reshkhor area of Kabul city by Health Minister