Afghan Parliament Approves Plans for Maintaining Women Education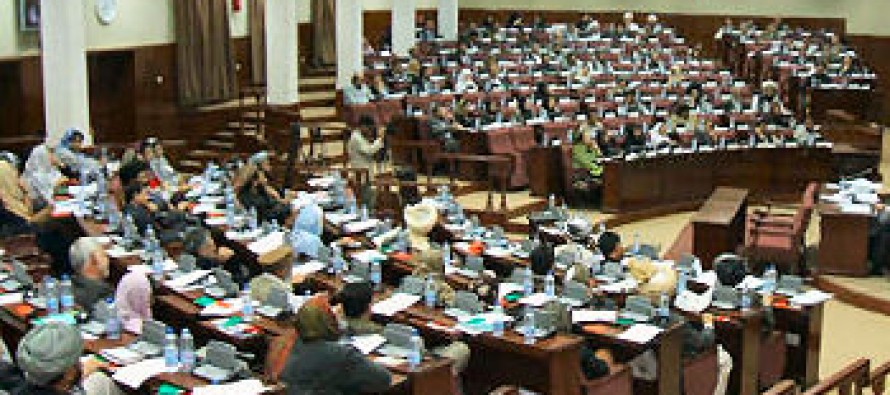 Plans designed to increase and sustain training and education of Afghan girls in schools and universities have been passed by the parliament on Saturday.
A number of MPs aim to bring up the percentage of women receiving higher education to 30%.
"Through these plans, we expect our percentage of girls and women seeking higher education to reach 30% in the next four years, in order for them to be able to participate in national decision making processes equally and not only for the sake of number of seats allocated to women."
The plans were put forward by the Ministry of Women Affairs, the Ministry of Education and the Ministry of Higher Education.
"We strongly support these plans. We are hopeful that on the basis of national development strategy and national implementation plan, we increase the percentage of women participation in all education stages. Women currently form 20-21% of national civil services programs," said Sayeda Muzhgan, Deputy Minister to Ministry of Women Affairs.
Meanwhile, a number of women activists find the approval of these plans merely a "show" and call for more action to be taken towards improving the life condition of Afghan women in the villages.
"These plans do not have any significance to the illiterate women who are living in remote villages. We should pay more attention to the condition of those women who are suffering from major problems in life, instead of putting up such shows," said women activist Malalai Shinwari.
According to the experts, if the government pays attention towards women's education, women's enrollment in schools and colleges would go up.
---
---
Related Articles
Afghanistan and Pakistan on Thursday signed a protocol for three-month extension of Afghanistan–Pakistan Transit Trade Agreement 2010 (APTTA) to facilitate
Afghan Ministry of Labor, Social Affairs, Martyrs and Disabled said efforts aimed at creating jobs for unemployed young Afghans were
Afghanistan imports over 96% of its medicines from other countries, 60% of which comes from Pakistan. Medicine importers have blamed