Afghan Parliamentarian Forum in India on Natural Resource Management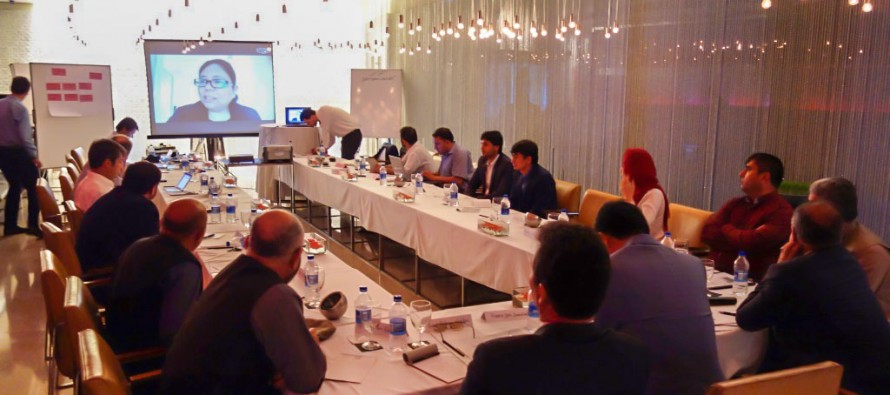 A three-day parliamentarian natural resource management forum lead by the Afghanistan Extractive Industries Transparency Initiative (AEITI) was held in Delhi, India from May 17-May 19.
The event was organized by the Afghan-German Cooperation program for the promotion of good governance in Afghanistan's extractive sector.
The participants included 13 members  of the Afghan parliament's Natural Resource Committee (NRC) and 2 representatives of the Economic Committee as well as national and international experts. They discussed ways of reducing corruption and illegal mining in Afghanistan's extractive sector as well as improving transparent revenue generation.
NRC's Chair and Member of Parliament, Ramazan Jumazada, said: "It is shocking to see the amount of the government's revenue loss due to unpaid fees, taxes and illegal mining".
According to an internal review, 25 companies owe roughly AFN 4 billion to the government. In this regard, Javed Noorani, member of the AEITI multi stakeholder group, stated that there was a "high level impunity regarding companies' failure to pay taxes or royalties". Even though contracts are often not up to date, expired, or non-existent, mining operations continue.
Members of the National Assembly, Ramzan Jumazad, Raza Khoushak and Raihana Azad also emphasised the "need to formulate multidimensional policies to strengthen the extractive sector and increase the government's revenues."
Khalid Hamdard, political advisor at the European Union (EU) Delegation in Afghanistan reminded the parliamentarians that improving security is crucial for a sustainable mining sector: "The rapid growth of Afghanistan's illicit mining economy continues relentlessly. The involvement of Taliban and other anti-governmental opposition groups poses a direct threat to national security as it leads to the destabilization of large areas. Moreover, it will erode citizen's trust in the reform agenda of their government and threaten the sustainability of the Afghan state".
After the AEITI forum, the Natural Resource Committee of the Afghan Parliament is now in a better position to address and respond to respective ministries when it comes to mining related issues. A high-level multi-stakeholder forum in Kabul on necessary reforms was announced by the Chairman of the NRC as a next step.
The project Promoting Good Governance in the Extractive Sector in Afghanistan is funded by the German Ministry of Economic Cooperation and Development (BMZ). It provides strategic support to the Afghan Ministry of Mines and Petroleum (MoMP), strengthens its line departments in line with good governance criteria and supports the Afghan Extractive Industries Transparency Initiative (AEITI). The project therefore contributes to the Afghan National Development Strategy (ANDS), to the National Extractive Industries Excellence Program (NEIEP) and the Afghan National Peace and Development Framework (ANPDF).
---
---
Related Articles
Afghanistan signed a cooperation agreement on trade with Washington, one of the key members of the World Trade Organization (WTO).
Takhar's Governor, Ahmad Faisal Bekzad, signed a USD 5mn contract with a German delegation on Tuesday. Mr. Bekzad said the
Sweden has pledged to increase development aid to Afghanistan by 40% in the period 2015-2019, post the withdrawal of the