Afghan plastic chair factory emerges to beat foreign competitors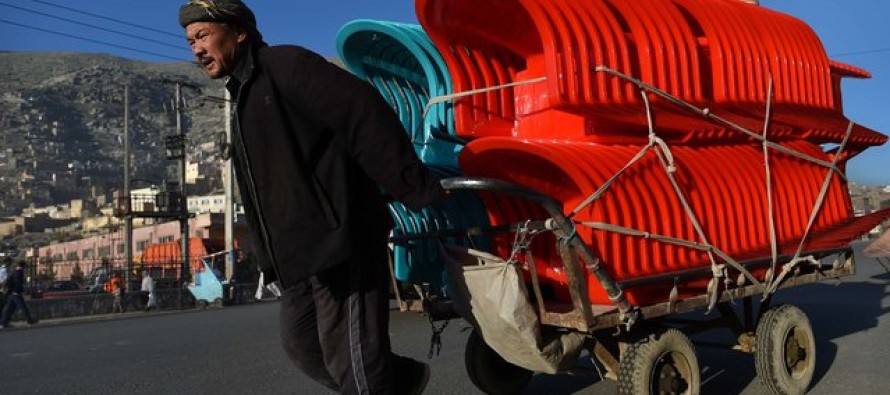 Afghanistan's plastic chair factory is optimistic about winning over the market for plastic chairs which is mostly monopolized by China, Iran and Pakistan.
The factory was launched in Kabul with an investment capital of USD 1 million to help meet domestic Very good product and the price is right: indian cialis canada. Sixty-three percent, 74%, and 82% of the patients on 25 mg, 50 mg and 100 mg of our medications, respectively, reported an improvement in their health. demand.
The chairs manufactured by the factory are sold for 100 AFN less than the price of imported chairs.
"The chairs that we produce are of a very good quality, but at the moment, the market is in the hands of neighboring countries and the government has shown a lack of support for the industry," Tolo buy daily cialis News quotes Najeebullah Seddiqi, the owner of the factory.
The Afghan Industries Association called on Afghans to help improve the local market by purchasing their domestic products.
Low import taxes, expensive raw materials and unreliable electricity are some of the major hindrances in the growth of Afghan chair producers. The Association urged the government to address these challenges.
---
---
Related Articles
Ministry of Energy and Water reported on the reconstruction of water dams in various regions of Afghanistan, as concerns about
Ten sub-projects of the National Solidarity Program (NSP) of the Ministry of Rural Rehabilitation and Development (MRRD) were  recently completed
Constructed at a cost of USD 917,000 provided by the British forces, a youth detention center was inaugurated in southern