Afghan private sector warns to halt import of basic goods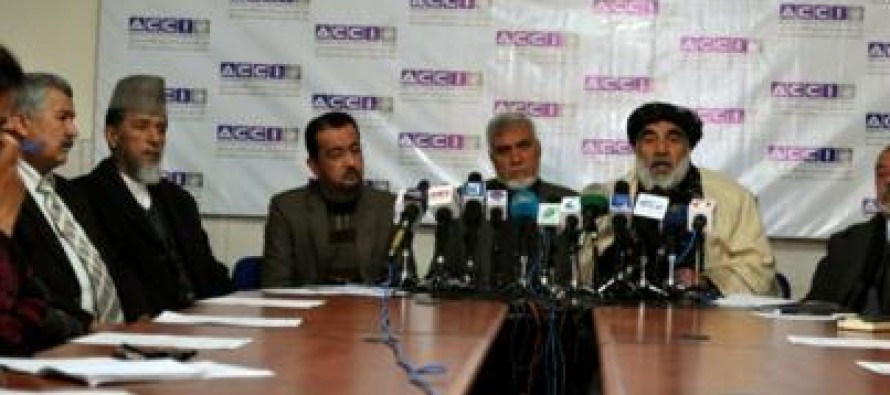 In retaliation to the collection of toll from traders at the entrance of various provinces by the Municipality, representatives of the private sector have warned the government about halting imports of basic goods, if the government continues to collect such taxes from the traders.
According to them, such acts would cripple the government's revenue and increase financial corruption.
After receiving constant complaints from the private sector about the collection of "illegal" tolls, the Economic High Council decided on the 24th of October last year to replace province entrance tolls with a 0.25% customs tax on imported goods.
However, the Council of Ministers decided earlier this month that Municipality services tax at the entrance gate of a city or province must be obtained, if the goods are unloaded in that particular city or province.
"We would rather stop our business instead of paying money to opportunistic and corrupt individuals," said Mohammad Shafi, Head of the Basic Goods Union.
Meanwhile, Deputy Chief of the Afghan Chamber of Commerce and Industries (ACCI), Khan Jan Alokozay, alleged that the government lacks a transparent method of raising revenues and said Afghan traders are faced with such problems for the past ten years.
According to Mr. Alokozay, about 2,500 vehicles of Afghan traders' goods enter Kabul city every day, and Kabul Municipality charges every single vehicle a fee of 8,000 AFN.
Mr. Alokozay said such decisions of the government results in expanding corruption, diminishing government revenues, increasing prices and discouraging traders to do business.
According to reports, a commission, formed by President Hamid Karzai in October last year for eliminating illegal collection of taxes, has managed to remove illegal extortions in Kabul, Parwan, Baghlan, Balkh, Kunduz and Takhar.
As a result, government's revenue was boosted, prices of basic goods and fuel.
---
---
Related Articles
Ministry of Agriculture, Irrigation and Livestock (MAIL) officials said on Thursday revenue from the export of qaraqul skin (embroidered sheepskin)
Women's Affairs Department in southern Kandahar province trained 400 women in tailoring, embroidery, curtain making, beautician and bead making in
Da Afghanistan Breshna Sherkat (DABS) and the Etisalat telecommunication company signed an agreement based on which Kabul resident can receive