Afghan products showcased at "Doing Business with Afghanistan" exhibition in New Delhi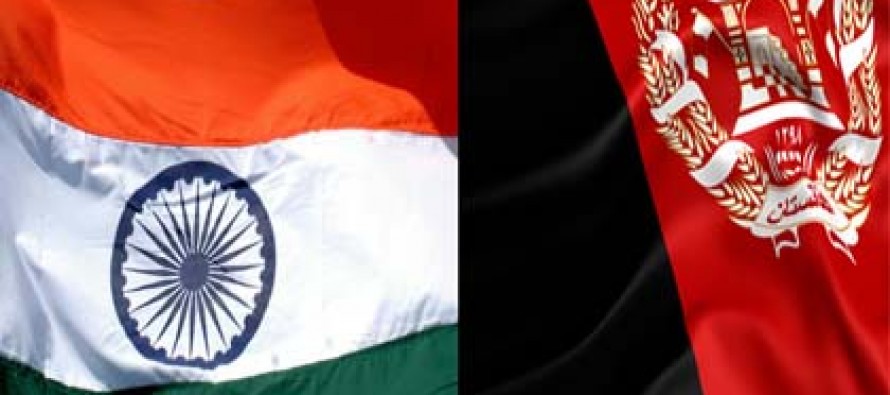 An international exhibition was held alongside the conference entitled "Doing Business with Afghanistan" in New Delhi, India.
As many as 35 Afghan firms participated in the exhibition showcasing various Afghan products like carpets, handicrafts, dried fruits, herbal medicines, saffron and others.
The conference, organized by the Chamber of Commerce and Industries and Foreign Affairs Ministries of India and Afghanistan, focused on economic cooperation between the two nations and investment opportunities in Afghanistan.
Indian External Affairs Minister Salman Khurshid assured Afghanistan that India would stay with Afghanistan as long as needed.
He added India had no exit policy, as Indian businesses see opportunities in Afghanistan and look forward to the future gains of Afghanistan becoming the major stepping stone to connect to Central Asia and beyond into Europe.
On his part, Afghan Finance Minister Hazrat Omar Zakhilwal called the negative perceptions with regards to Afghanistan's future as baseless and assured that Afghanistan would be more "stable", "unified" and "prosperous" after the withdrawal of international forces.
On his part, Afghan Deputy Commerce Minister Muzamil Shinwari regarded 2015 as the year of investment for Afghanistan, when Afghanistan will become a member of the World Trade Organization.
---
---
Related Articles
As many as 53 tons of fresh and dried fruits worth USD 59mn have been exported from southern Kandahar province
The Afghanistan Chamber of Commerce and Industries (ACCI)has collected USD 300,000 through a commission to help families in Kunduz that
The Australian government in collaboration with the United Nations Population Fund (UNFPA) has announced to grant USD 1.5mn to be