Afghan Research Unit Wins 2018 Prospect Magazine Think Tank Award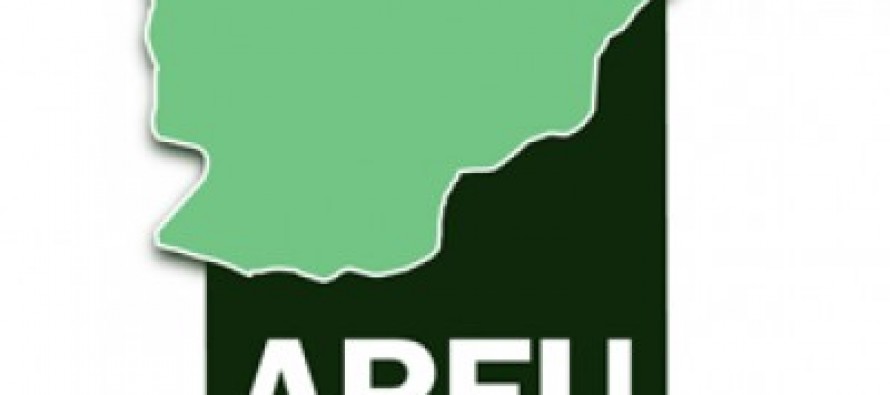 The Afghanistan Research and Evaluation Unit (AREU) won the Best International Social Think Tank Award at the annual London-based Prospect Magazine Think Tank Awards Ceremony on Tuesday. 
The Tata Group sponsored awards recognize think tanks across sectors and regions for their high-quality, evidence-based research. Canada-based MacDonald Laurier Institute, German-based Transparency International and UK-based Institute for Government were also presented the award in the same category for their respective regions.
"What makes AREU's position unique for this recognition is that we work in the midst of horror with a war going on and bombs going off… but we still manage to produce knowledge of high quality, engage in policy debates and influence policy reforms," said Dr. Orzala Nemat, AREU Director, who was in London to accept the award.
One of the judges praised AREU's "top class research publications based on rigorous analysis with plausible policy prescriptions." 
He further noted that AREU's "work on labour markets and social protection was especially impressive, and one of our panel remarked that some of the results were challenging (even for its funders)—a comment that makes an important point on the priorities that think tanks should always have: stick to the ideas and don't be swayed by the money! They were worthy winners."
In addition to winning the award for Social Policy, AREU was also a shortlisted nominee in the category of Energy and Environment.
AREU is an independent research institute based in Kabul and was established in 2002 by the assistance of the international community in Afghanistan. AREU achieves its mission by engaging with policy makers, civil society, researchers and academics to promote their use of AREU's research-based publications and its library, strengthening research capacity and creating opportunities for analysis, reflection and debate.
The Prospect Magazine Think Tank Awards was founded in 2001 and is an annual recognition of the important and influential work carried out by think tanks across the globe. The awards are divided into four thematic categories, and four think tanks are awarded from each category based on geographic location: North America, the European Union, the United Kingdom and International.
An independent, cross-party panel chaired by Prospect Editor, Tom Clark, judge the awards. The judges look for evidence of influence on public policy and public discourse, and consider the quality of research and the potential of younger and smaller organisations.
"I am proud that an Afghan-led organisation has managed to be included as a winner of one of the most prestigious awards given out to highly professional research institutes for the recognition of its extraordinary and professional work," Dr. Nemat said. "The award comes as a great acknowledgment of our world class, evidence-based research and we are grateful to all our staff, partners and supporters who made it possible for us to reach this level of recognition."
---
---
Related Articles
Education Minister Ghulam Farooq Wardak inaugurated two schools buildings in the capital city of Kabul on Tuesday. The Qayamuddin Khadi
International Finance Corporation, a member of the World Bank Group, is welcoming the signing of a Heads of Terms agreement
Pakistan has made USD 1 billion in contribution to Afghanistan's development, said Pakistan's Ambassador to China Masood Khalid in an