Afghan runoff contenders call for immediate ratification of Anti-Money Laundering Laws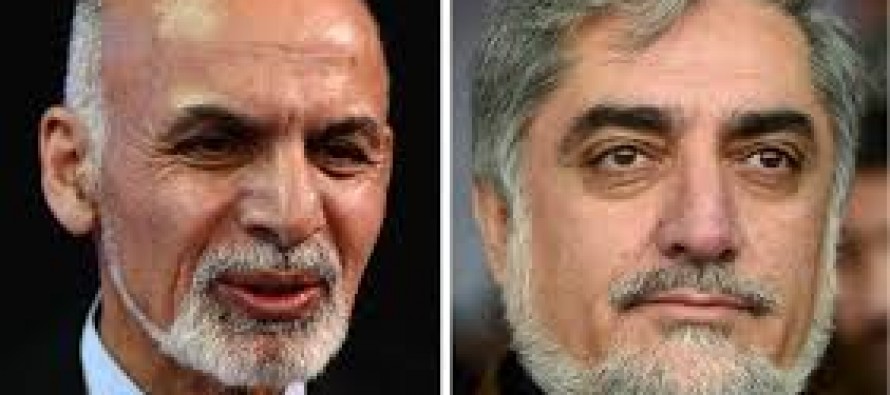 Afghan presidential candidates, Dr. Abdullah Abdullah and Ashraf Ghani, have emphasized on immediate ratification of Anti-Money Laundering and Prevention of Financing Terrorism laws.
Campaigning for the June runoff election, the contenders expressed concerned about Parliament's delay in passing the laws.
Qurban Ali Haqjo, former Afghan Chamber of Commerce chief and a current member of Abdullah's campaign team, said their government would do whatever would be needed to get Afghanistan's name off the blacklist, if it happened.
"It will be our top priority to ratify the laws as soon as we take office and will expand our relations with the International Banking Organizations to clear Afghanistan's name from the list," said Haqjo.
Ghani's campaign team said the laws were as important as the Bilateral Security Agreement, which both Ghani and his rival Abdullah have agreed to sign within days of taking office.
"It would take some time to get Afghanistan off the list, but our team will be able to get organizations to trust the banking system of Afghanistan," said Farooqi.
The passing of the Law has become a top priority of the Parliament as Afghanistan has been warned by the Financial Action Task Force (FATF) on Money Laundering, an international body that sets standards on how countries combat money laundering, for failing to pass key measures on curbing money laundering.
The threat from FATF is close to becoming real if the laws are not passed in time. The FATF is due to announce its decision on Afghanistan's blacklisting in 20 days.
---
---
Related Articles
The United Nations Educational, Scientific and Cultural Organization  (UNESCO) has given their commitment to support the education sector of Afghanistan.
The National Solidarity Program (NSP) of the Ministry of Rural Rehabilitation and Development Ministry (MRRD) have completed eight development projects
Ahmad Shaheer Shahriar, the Deputy Minister of Programs Minister of Rural Rehabilitation and Development (MRRD) formally inaugurated the Maintenance Cash