Afghan saffron ranked first for 3rd consecutive year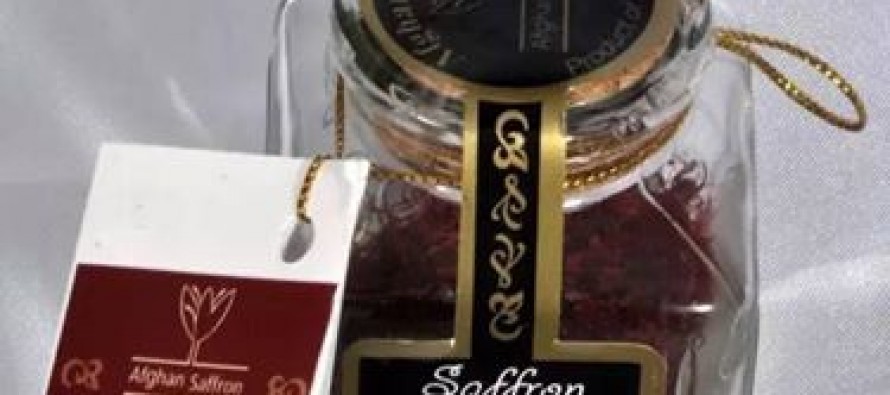 The International Taste and Quality Institute (ITQI) in Brussels, Belgium ranked Afghan saffron number one for the third year in a row.
Afghan saffron was selected among 300 saffron samples from around the walmart levitra world.
Saffron has turned into an important exporting item in Afghanistan and its cultivation is popularized throughout the country since 2002.
Presently, an annual production of 3.5 tons of saffron bring in over USD 4.5mn in revenue to Afghan farmers. Saffron is currently grown on 1,150 hectares of land across Afghanistan and the government is enhancing efforts to further boost production of saffron.
In canadian healthcare viagra June 2016, the High Economic Council approved the 5-year national development plan for saffron.
Addressing the meeting on the approval of the plan, President Mohammad Ashraf Ghani ordered creation of a committee to work on production, processing, promotion and marketing of saffron in Afghanistan.
According to the development plan for saffron, Afghanistan will be able to produce 14 tons of saffron annually in the next 4 years.
Afghan Agriculture Minister signed an agreement with China earlier this year on export of saffron.
---
---
Related Articles
The Afghan Ministry of Agriculture, Irrigation and Livestock (MAIL) will distribute 10,000 tons of improved seeds along with fertilizers to
The World Bank welcomes recommendations in the latest report by the Special Inspector General for Afghanistan Reconstruction (SIGAR) on the
Thirty-three of Afghanistan's leading wholesale traders of fresh and dried fruits, carpets, marble and jewelry are expected to strike major