Afghan students qualified for the Global Law Competition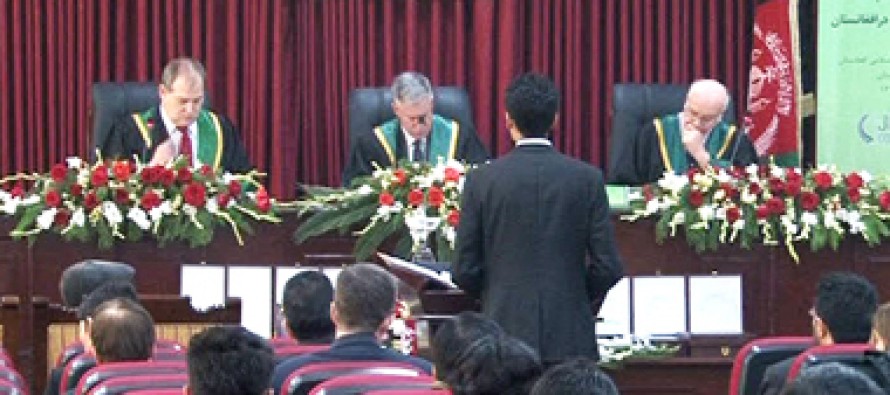 Five Afghan students from Herat province has been selected among students from eight university from across Afghanistan in a qualifying exam that was held in Kabul as part of the International Philip C. Jessup Law Moot Court Competition.
The qualified students will participate in a moot court competition in Washington D.C. where students from more than 100 other countries will attend.
Abdullah Atayee, Chief of Administrative of Judiciary at Supreme Court, said the selection showed Afghanistan's judiciary improvements.
"More than a hundred countries participate in this competition, and this is the third time Afghanistan has selected. This shows that Afghanistan has found its judiciary position," Atayee said. (Tolo News)
Addressing students attending the exam, Stephen McFarland, US Embassy's Coordinating Director for Rule of Law and Law Enforcement in Kabul extended out his assurance that the US will continue to support those working to strengthen Afghanistan's judicial system.
---
---
Related Articles
According to the Ministry of Education, 69 schools in Paktia would receive buildings this year. The new buildings would help
A total of 150 young Afghan women celebrated their graduation today from USAID's Women in Commercial Banking (WICB) program during
According to a recent report by the Export Promotion Department of the Afghanistan Chamber of Commerce and Industries (ACC), Afghanistan's