Afghan students to receive trainings as per job market demands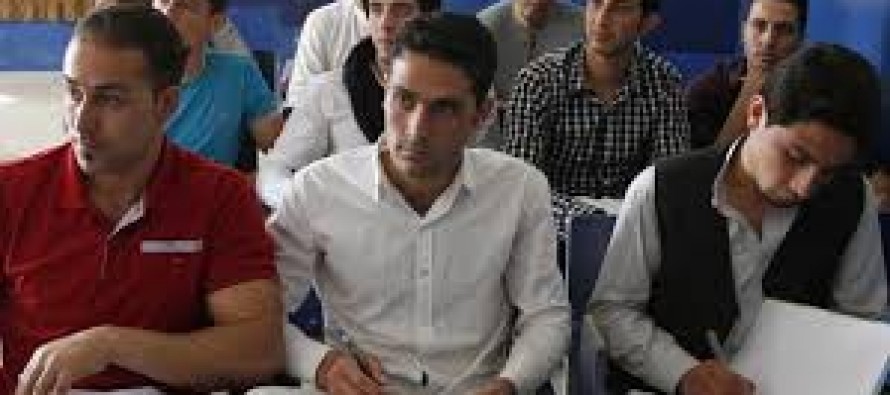 The University Support and Workforce Development Project (USWDP), funded by the USAID, is providing trainings to Afghan university students as per the demand in market.
Kandahar University is one of the 10 universities that is included in the program as Kandahar province is among one of the major financial zones in the country.
An agreement between USWDP and Kandahar Chamber of Commerce and Industries was signed on Tuesday.
The program will help provide job opportunities to students trained in Business and Human Resource Management discipline.
The USWDP also affiliates the concerned universities with international universities to get the students' capacity level to international standards.
USWDP deputy director, Dr. Mohammad Zahir Jabbar, said an office would be established in Kandahar to liaise Kandahar University with industries to provide graduates with job opportunities.
In August of last year, a Memorandum of Understanding (MoU) was signed between the USAID and Afghan Ministry of Higher Education for a USWDP project, which was worth USD 92mn, to improve Afghan higher education administration and academic standards.
Improving Afghanistan's education system has been a top priority for the United States.
USAID supports improving the quality of basic education by helping train more than 74,000 Ministry of Education (MoE) teachers, including more than 22,000 women, and by distributing more than 114 million textbooks to schools. Women and girls attend school more often when they do not have to travel long, sometimes dangerous distances, making easy access to schools an important priority. Between 2006 and 2011, USAID assistance to community-based education enabled approximately 105,000 students (more than 65% female) in remote villages to attend school. Research efforts are underway to determine the best way to successfully transition community-based education to the formal system of MoE schools.
USAID also works directly with the MoE to build a sustainable national educational system.
Public university enrollment has increased from 7,800 in 2001 to 123,000 in 2013, and demand for higher education con-tinues to grow. In 2014, USAID is helping Afghanistan's higher education professionals effectively manage the growth of tertiary education while also improving academic quality. The University Support and Workforce Development Program helps improve the management capacity of the Ministry of Higher Education and ten public universities to manage this growth, improve academics, and create new opportunities for Afghan students pursuing higher education. USAID helped develop Afghanistan's first Information Technology associates degree, which is at Kabul Polytechnic University, to link students with growing industries; every semester, female students make up half of the student population. Similarly, with USAID's assistance, the American University of Afghanistan (AUAF) enrolls 30% female students – one of the highest percentages of female enrollment in Afghanistan. Since 2011, AUAF has offered Afghanistan's first western-style Master of Business Administration degree.
 To find out more on USAID's role in Afghanistan's education system, please visit the following link:
http://www.usaid.gov/afghanistan/education
---
---
Related Articles
About one million Afghans are involved in the weaving industry in Peshawar, Pakistan out of the four million Afghans residing
The Afghanistan Research and Evaluation Unit (AREU) launched a research paper titled "On Borrowed Time: The limits of informal credit
The Export Promotion Agency of Afghanistan through the support of the Great Embassy of Afghanistan in New-Delhi India will sign