Afghan teacher in the Top 10 finalists for the Global Teacher Prize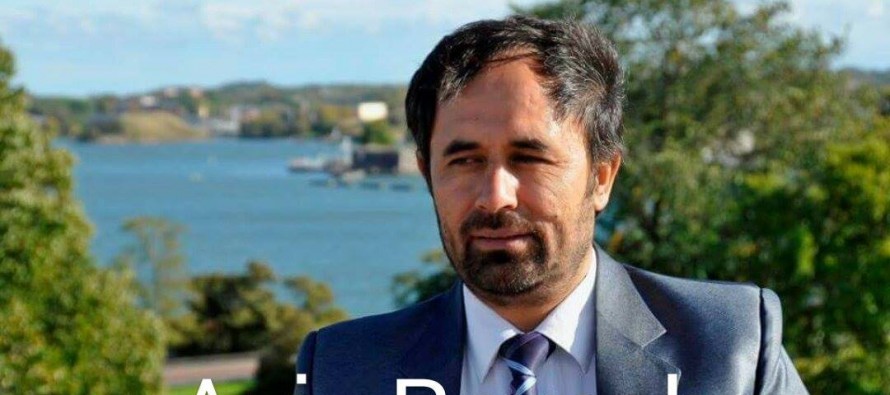 Afghan Teacher, Azizullah Royesh, has made it to the top 10 finalists for Global Teacher Prize of Varkey Foundation.
Royesh has been named in the top 10 finalists out of 5,000 nominees for the prestigious prize which is worth one-million dollar.
He is competing with educators from the United States of America, India, Haiti, Cambodia, United Kingdom, Kenya and Malaysia.
Founder of Marefat High School of Kabul, Royesh has been teaching boys and girls with new education system and methods that have led many students to obtain scholarships for higher studies.
Royesh is a keen supporter of education for girls and believes that girls can bring the change the society needs.
Marefat High School was first established in Pakistan after becoming a refugee there in 1994, when the Taliban had conquered Afghanistan. He moved the school back to Kabul in 2001 right after the oust of the Taliban.
"If awarded the Prize, Azizullah would use the funds to renovate and expand his school. He also aims to launch a professional teacher training academy so that Marefat's model of education can be applied throughout the country," the foundation said in its website.
You can vote for Royesh using the following link:
https://www.wishpond.com/lp/610949/entries/19614776
---
---
Related Articles
Afghanistan could produce more energy than they need. That was the conclusion of this week's Media Meeting in Mazar-e Sharif,
The official in southern Ghazni province said that 80% residents depend on the agriculture and livestock, but due to lack
Most of the offices of Afghan Post, the national postal organization, are now able to provide online services after being