Afghan traders accuse Pakistan of increasing cargo traffic rates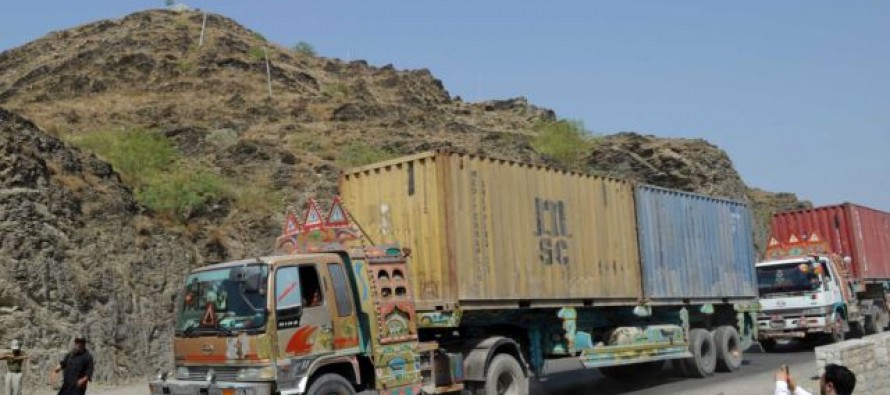 Afghan traders in the southern zone are enraged by the sudden increase in cargo traffic rates at Pakistan's Karachi Port.
As many as 2,000 containers loaded with food and non-food items are stuck at the Karachi port over the past two weeks due to unjustified hike in the shipping freight rate.
According to the traders, the rate for transfer of 20 tons of goods from Karachi to Chaman border has been increased from Rs 105,000 to Rs 145,000.
Afghan traders have been facing transit issue with Pakistan despite presence of trade agreements with Pakistan that are aimed at facilitating trade between the two nations.
Pakistan recently agreed to strengthen economic and bilateral ties on a new set of plans at a meeting where Afghanistan pushed for a proper implementation of the Afghanistan-Pakistan Trade and Transit Agreement (APTTA).
However, Afghan business community always finds Pakistan's promises dubious, as the neighboring country fails to resolve transit issues despite supporting the APTTA.
The APTTA, if implemented successfully, will be a major breakthrough in tackling cross-border smuggling and increasing government revenues.
---
---
Related Articles
Germany's police cooperation program officially has handed over a new curriculum for police literacy training to Afghanistan's Ministry of Interior
British Afghan Women's Society- Showing again that meaningful and efficient civilian assistance to a population hungry for peace is possible, a citizens
Indian airline SpiceJet has resumed flights between Kabul and New Delhi with effect from August, 1st. The airline had temporarily