Afghan traders accuse the government for the soaring prices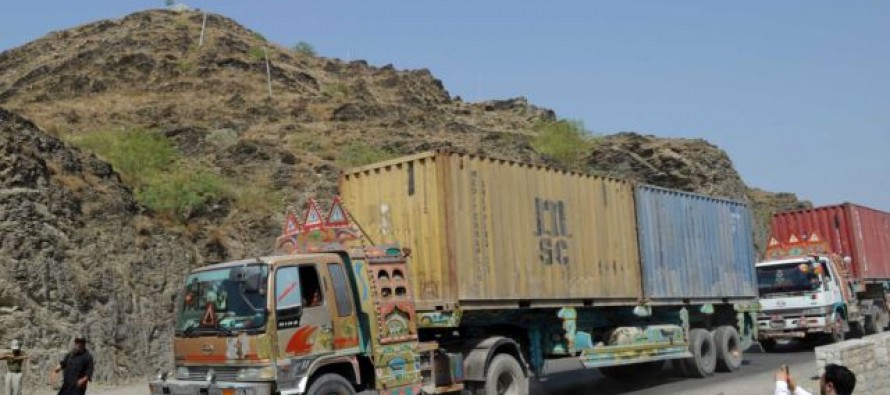 In retaliation to the government's decision on the collection of taxes at entry points, Afghan traders protested and halted supplying goods to major cities.
The number of trucks stranded at the gates has increased from 3000 to 6000, according to the deputy chief of Afghanistan Chamber of Commerce and Industries (ACCI) Khan Jan Alokozay.
Trucks carrying raw materials for food and construction have been stopped over the past three weeks at Pul-e-Charkhi east of Kabul.
 "The government is responsible for the rising prices of food items and construction materials. If the government does not meet our demands by revoking the octroi, we will continue to protest," said Mr. Alokozay.
The Cabinet recently decided to collect taxes from the traders, if they unload their goods in the same city, reserving its last year's decision that municipalities would no longer realize the tax known as octroi.
The ACCI finds this move to be a non-transparent way of charging taxes.
"This decision will only feed the already endemic corruption in the country. It will further result in soaring prices of commodities," said chief of ACCI Mohammad Qurban Haqju.
---
---
Related Articles
The Afghan Chamber of Commerce and Industries-ACCI along with the shopkeepers urged the government to launch a serious investigation of
The foundation stones for two major  projects worth around  $4 million were laid in northern Balkh province by Indian ambassador
Kabul Bank's special tribunal has completed the investigation on Kabul Bank's defendants after two years. Head of the tribunal Shams-ul-Rahman