Afghan traders are skeptical of scales on the highways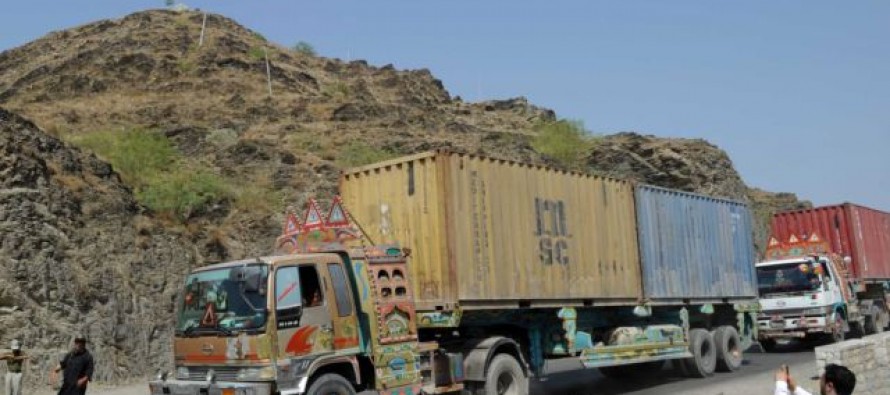 Afghanistan Chamber of Commerce and Industries (ACCI) officials are skeptical of the scales installed on the large highways of Afghanistan, claiming that employees who weigh the vehicles obtain extra money from the merchants.
The officials also say that in most cases the employees charge fees on empty vehicles as well.
Khan Jan Alokozay, Deputy Head of ACCI, says that charging the merchants for irrelevant matters has caused them to sell their goods in higher prices.
"Illegal taxes are being elicited from traders. If a vehicle is carrying 20 tons of goods, it is charged 20,000. Similar amount is charged if a truck is carrying 40-100 tons of goods. This has an adverse effect directly on the people, since they will have to bear the burden higher prices."
Since the past few years, Ministry of Public Works has installed scales on some of the major highways in Afghanistan, in order to control heavy-loaded trucks.
 Officials of the Ministry acknowledge that the employees working on the scale are corrupt; however, the officials believe that the cause of this is the traders themselves.
Ahmadshah Waheed, Deputy Head of Road Protection, said that so far 5 of the employees have been reported to the Attorney General Office for obtaining extra money from traders.
Mr. Waheed added that in most cases traders over load their trucks, and therefore employees on the highways ask for more money from them.
Ministry of Public Works finds these scales effective. Twenty-three scales have been set up so far on various highways for controlling weight of trucks.
---
---
Related Articles
The European Union will aid 60mn EUROS to the Afghan government for the purpose of good governance and justice. Of
Germany has agreed to provide additional funding of about AFN 5.4 billion to the Afghanistan Reconstruction Trust Fund (ARTF) via
Funded by the United National Development Program (UNDP), irrigation projects including cleaning of three drainages and construction of a water