Afghan traders are still asked for illegal money at Torkham port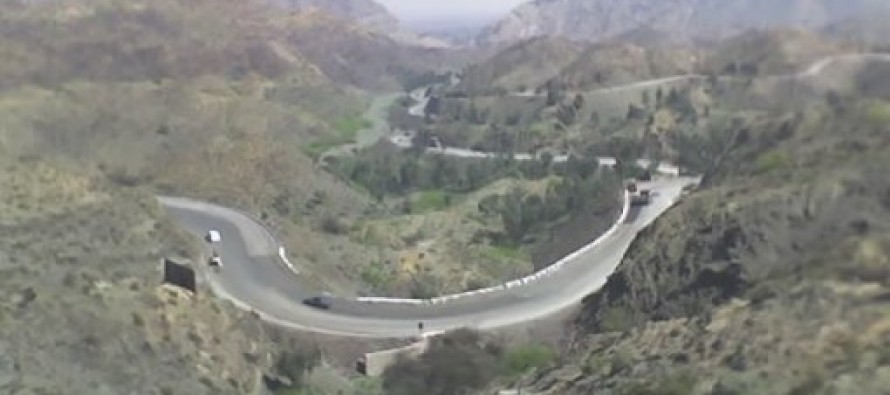 Afghan truckers and traders have complained that they were still asked to pay illegal money under various pretexts at the Torkham dry port in eastern Nangarhar province.
Although the acting governor Mohammad Hanif Gardiwal has claimed the issue has been resolved, traders and trucker claimed that government officials took money from them in the garb of Nangarhar reconstruction, Ghazi development projects and vehicle scale charges.
Acting Governor Gardiwalsaid all the concerned government departments have been warned against seeking illegal gratifications.
He said anyone found guilty of receiving illegal money would be referred to the prosecutor's office.
Pajhwok Afghan News tried to interview individuals who had asked for illegal money, but they had escaped the area.
"Those who demand money from us are new faces. The previous individuals were the men of governor, but I don't know who the new ones are," Pajhwok quotes a truck driver, Nasrullah.
The source adds that former Governor Gul Agha Sherzai, who is running for presidency in the spring elections, was accused of pocketing money received in bribes from truckers and traders at the port.
On a visit to the scale, Pajhwok observed money was taken from drivers under various pretexts.
---
---
Related Articles
Iran is suffering from currency crisis, as the West is pushing its sanctions harder on Iran to halt the country's
Afghan and Tajik officials have met to confer on strengthening cross-border trade between the two neighboring nations. The issues were
Reduction in the development budget has been a major issue for implementation of development projects in the country. Some of