Afghan traders face attacks on the Kabul-Kandahar highway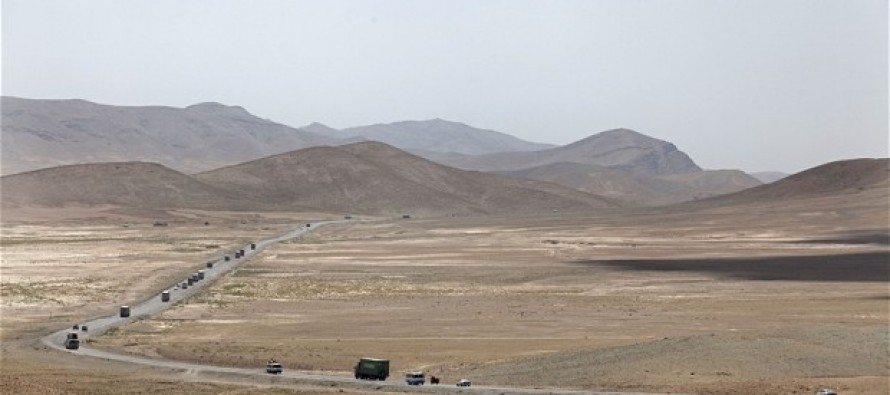 Traders have informed the Wolesi Jirga about the onslaughts on the Kabul-Kandahar highway that have resulted in the death of 6 drivers and burning of 250 trucks with commercial goods over the past 6 months.
According to the Pajhwok Afghan News PAN), businessman Abdul Wali Wardak said their problems had increased after the responsibility of providing security for logistics vehicles was transferred to the Afghan Public Protection Force (APPF).
Afghanistan Chamber of Commerce and Industries Chief Mohammad Qurban Haqjo confirmed the losses and said the APPF has failed to provide the needed security for logistics vehicles and prevent the attacks caused by the insurgents.
According to Mr. Haqjo, the concerned authorities including the president have been approached regarding this matter, but no positive response has yet been received from them.
Meanwhile, APPF deputy chief Jamil Junbish said the Defense Ministry and the National Directorate of Security were equally responsible for the situation.
He said it was not APPF's responsibility to detect mines on roads or carry out an operation against insurgents. APPF personnel had responded to attacks on vehicles, he said, insisting their services were inexpensive, compared with security firms. (Pajhwok Afghan News-PAN).
Traders were not satisfied with the responses and warned that they would protest, if proper security measures were not taken.
---
---
Related Articles
SAARC Development Fund (SDF) has recently accorded in-principle approval to three important infrastructure projects in energy sector in Nepal. These
Afghanistan will soon open a consulate in Hyderabad city of India as well in a bid to improve ties with
According to a research paper titled "Nomad Settler Conflict in Afghanistan Today", nomad sedentarisation has been of growing importance as a source