Afghan traders face hurdles from Iran and Pakistan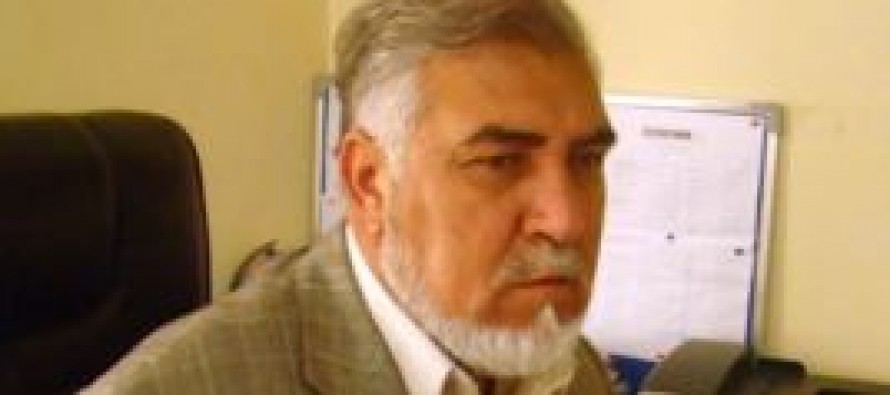 Afghanistan Chamber of Commerce and Industries (ACCI) says that Pakistan does not act in accordance to the latest transit agreement signed between the two nations.
Although Ministry of Commerce and Industries speaks of 70% of the problems resolved between Kabul and Islamabad, Afghan traders say that Pakistan still does not permit their vehicles to pass through the Waga Port.
These complaints come a month after Pakistan signed a transit agreement with Afghanistan allowing Afghan traders' goods to pass through the Waga Port.
Vice-Chairman of ACCI, Khan Jan Alokozay, said Pakistan has allowed so far only one vehicle carrying grapes to pass through the port.
He also expressed his concerns about the reduction in more than 50 items of imports from Iran to Afghanistan.
"Lately, Iran has stopped exporting more than 50 different items of goods to Afghanistan. And, Pakistan has also revised its economic terms. Afghanistan is not a self-sufficient country. Our factories in Herat are facing lack of raw materials. We were optimistic about the Waga Port and the Ministry of Commerce and Industries said 70% of transit issues with Pakistan were resolved. However, issues still exist, and so far only one vehicle of grapes has made it through the port. The remaining vehicles are not yet permitted."
As a result of international sanctions, Iran has halted its imports of food items and raw materials to Afghanistan.
Meanwhile, Ministry Commerce says that 70% of transit problems between Afghan traders and Pakistan border officials have been resolved.
Spokesperson to the Ministry, Waheedullah Ghazi, said the Ministry has begun working on arranging guarantee letter of Afghan traders' vehicles.
"The letter is due to be sent to the Ministry of Transport soon. After the Ministry's assessment, the vehicles intending to pass through the Waga Port must receive a guarantee letter from the Ministry. Without the letter, the vehicles cannot pass through. Discussions are going on with regards to the reduction of 52 items of imports from Iran, and soon the problem will be addressed."
Afghan traders have repeatedly complained about lack of assistance from neighboring countries with the development of trade in Afghanistan.
Afghan authorities have addressed these issues. Their efforts thus far have not had significant results.
---
---
Related Articles
Orchard owners in Qarabagh district of Kabul have complained about their damaged orchards. They have linked the damages caused to
Paiwand, Afghanistan's first ever social media summit, was held in Kabul on September 22nd and 23rd. The summit was aimed
Afghan traders have approached the government to find alternative transit routes to carry out their businesses. This comes as Afghan