Afghan Vice President's 3-day visit to India to discuss economic, defense aid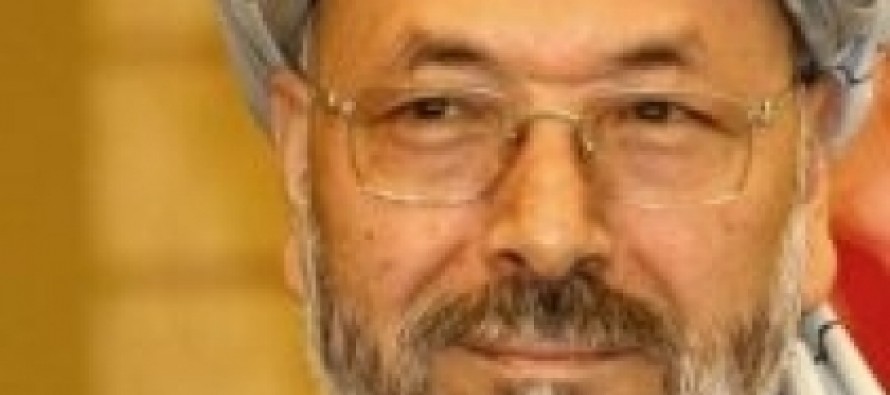 Afghan Second Vice President Mohammad Karim Khalili has headed to New Delhi, India to confer on India's economic and military aid to Afghan government.
Mr. Khalili will have a meeting with the captains of Indian industry and elaborate on the improvement investment scenario in the war-torn country.
"Afghanistan is now one of the top countries of the world in terms of investments. Indian industry already has much investment there but the vice president is expected to make them aware of the current developments and shed some light on the improved business environment there," the spokesperson of the Afghan embassy said.
India has made its presence in Afghanistan's economy ever since the country threw open its vast reserves of miners for exploration.
In addition, the Vice President is expected to urge the government to help strengthen the Afghan military through an enhanced pact on weaponry, as the foreign troops are scheduled to withdraw from Afghan soil in 2014 onwards.
According to sources, the Afghanistan vice-president's visit comes at a time when India is seeing a major flaring in cease-fire violations with Pakistan.
Khalili's visit is three months after Afghan president Hamid Karzai received an honorary doctorate from an Indian university. During his visit here, Karzai is understood to have pushed for an arms deal with India under the Strategic Partnership Agreement (SPA).
---
---
Related Articles
The Minister's Cabinet decided to enforce mandatory insurance law for all commercial markets in the country. The decision was put
A number of economic pundits have expressed concerns about the inability of the Afghan government to repay its debts which
The Japanese government has pledged USD 13.5mn in aid to the Afghan Ministry of Public Health to eradicate polio and