Afghan Wireless Launches Afghanistan's First 4G/LTE Communications Network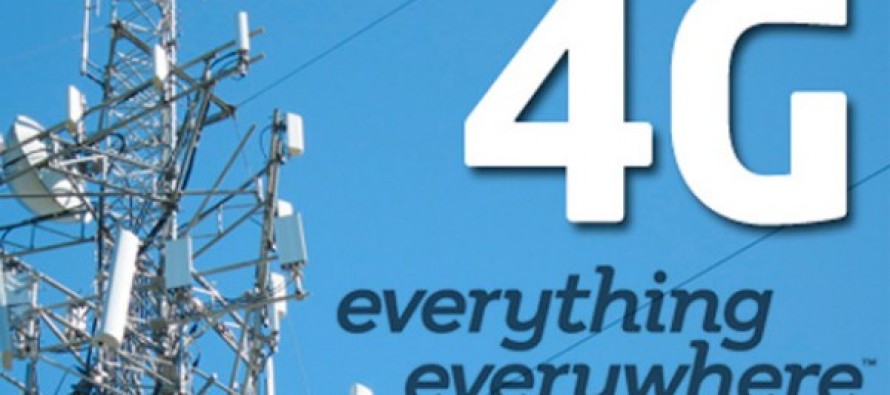 Afghan Wireless Communication Company (AWCC), Afghanistan's first mobile communications company, announced the launch of the Afghan Wireless 4G/LTE Network—Afghanistan's first and only 4G/LTE communications service.
Kabul will be the first location in Afghanistan to receive AWCC's 4G/LTE Service. The Kabul City launch of AWCC's groundbreaking 4G/LTE Service is the first phase of an aggressive, multi-province expansion which will bring AWCC's 4G/LTE highest-speed network capacity to companies and individuals throughout Afghanistan.
Afghan Wireless has invested more than $400,000,000 to build Afghanistan's largest, fastest and most reliable communications network.
AWCC's network provides its 4G/LTE, 3G and 2G subscribers with data access capacity of at least 400 Mega Bytes per second—the fastest and best speed available in Afghanistan.
"We at Afghan Wireless are proud to be the first mobile communications company to provide 4G/LTE service to the people of Afghanistan," said Amin Ramin, the Managing Director of Afghan Wireless. "The launch of AWCC's 4G/LTE Network in Kabul—and soon, throughout the nation—is the latest example of AWCC's determination to provide Afghans with the world's best communications services," said Amin.
"Afghan Wireless is a company built by Afghans," Mr. Amin said, "And we're honored to serve Afghans, and support our country's technological development, economic and social progress."
AWCC is Afghanistan's first wireless communications company and the founder of Afghanistan's wireless communications market. Launched in 2002 by Ehsan Bayat, Chairman of The Bayat Group (www.bayat-group.com), AWCC provides 4G/LTE, 3.75G+, 3G, 2.5G, Voice, Data, Internet and Mobile Payment Services to more than five million Business and Consumer Clients, located in all of Afghanistan's thirty-four provinces.
The Company has global partnerships with 425 wireless carrier networks in 125 countries.
---
---
Related Articles
The Governance Forum Afghanistan (Govern4Afg), a platform for policy dialogue on governance topics in Afghanistan, discussed research topics for 2016.
Kamela Sediqi, a leading Afghan female entrepreneur, is appointed as the new deputy minister of Commerce. Abdul Salam Rahimi, Director-General
Afghanistan and Pakistan have agreed to further expand trade between the two nations and enhance bilateral trade from USD 2.4bn