Afghan woman activist wins the 2013 Opus prize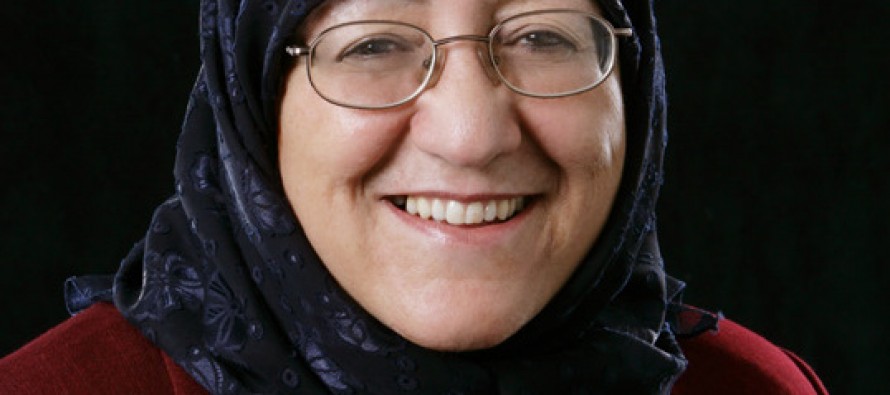 By Ahmadshah Ghanizada-An Afghan woman was awarded the 2013 Opus Prize of USD 1,000,000 at a ceremony held in Georgetown University for her humanitarian efforts in education sector.
Dr. Sakina Yaqoobi is a trained public health specialist and the president of Afghan Institute of Learning (AIL), which is an Afghan women-led non-governmental organization (NGO) that provides teacher training, schooling and health education to women and children.
The winners of the Opus Prize, a humanitarian award for faith-based entrepreneurship, is awarded to activists who are having entrepreneurial spirit and abiding commitment to address global issues such as poverty, illiteracy, hunger, disease and injustice.
"When I was growing up in Afghanistan, it was a beautiful country. Life was so simple. People were very friendly; people trusted each other. Today, it is so different. For forty years the country has been devastated, the children and women have been abused, the system of education has been completely demolished, the people are nervous, and they are traumatized," said Yaqoobi.
AIL was launched by Yaqoobi in 1996, and she invested $20,000 from her own money to open schools and training community-level teachers, after Dr. Yaqoobi was stirred by abuse, poverty and hopelessness in the Afghan refugee camps in Pakistan.
Employing 425 Afghans, AIL has built and supported 342 schools and learning centers. It has trained 21,364 teachers, educated 295,000 students, and treated over 1.6 million health patients.
"For Afghanistan, it will take time. AIL will continue to transform life after life," said Yaqoobi, while insisting on basic health and education as key tools to personal and community transformation.
---
---
Related Articles
U.S. Embassy Special Chargé d'Affaires Ambassador Hugo Llorens and Chief Executive of Afghanistan, Dr. Abdullah Abdullah, launched the Second Textbook
Two welfare projects, carried out by the Rural Rehabilitation and Development Ministry, are completed in the central Kapisa province. The
Afghanistan's First Lady Rula Ghani gave the keynote graduation address to more than 300 USAID Promote Women's Leadership Development students