Afghan women bridge gap in media by launch of TV channel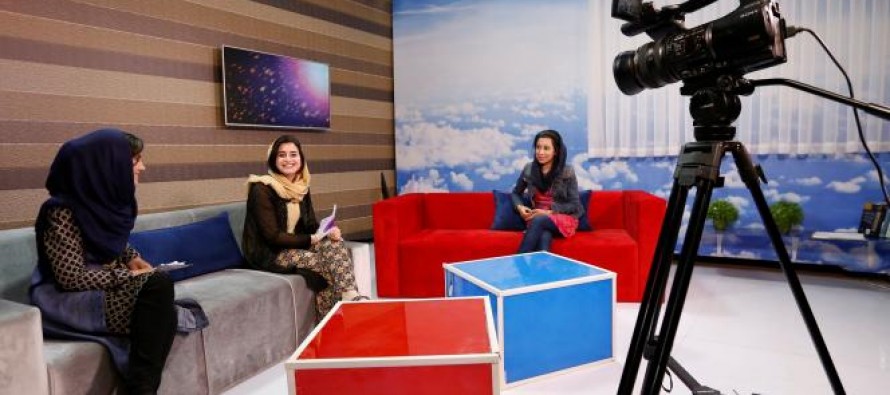 Zan TV or 'Women's TV', Afghanistan's first-ever TV channel dedicated to women, begins broadcasting this Sunday.
This novelty comes as Afghan media industry continues to be dominated by men and women journalists are persistently criticized, threatened or killed for working in media.
"Since I began working in media, I have received many threats. Even my family members oppose my job and my relatives, my uncles and cousins, say it is not right for a girl to work at a TV station, but I ignore them so that I can achieve my goals," Channels TV quotes Shamela Rasooli, 22-year-old Afghan female television presenter for Zan TV.
According to the producers of the channel, the TV station represents women and works to raise the voice of women to defend their rights.
Hamid Samar, the founder of Zan TV, said he launched the TV station after noticing the high number of women applying for an anchor job despite the cultural taboo.
"Sometimes, you know, you need to actually make the opportunity for the women that they should come and they should work and they should prove themselves," the source quotes Krishma Naz, presenter of music show program at Zan TV.
Zan TV faces a tough competition from 40 TV stations operating in Afghanistan.
---
---
Related Articles
The United Arab Emirates has opened a 370km pipeline which bypasses the Strait of Hormuz, carrying oil from UAE's western
Daily-waged orkers in Mazar-e-Sharif are having a hard time to find jobs in the city in northern Balkh province and
Kabul Bank special tribunal claim that two of the shareholders of the former Kabul Bank- President Hamid Karzai's brother, Mahmoud