Afghan women engaged in saffron business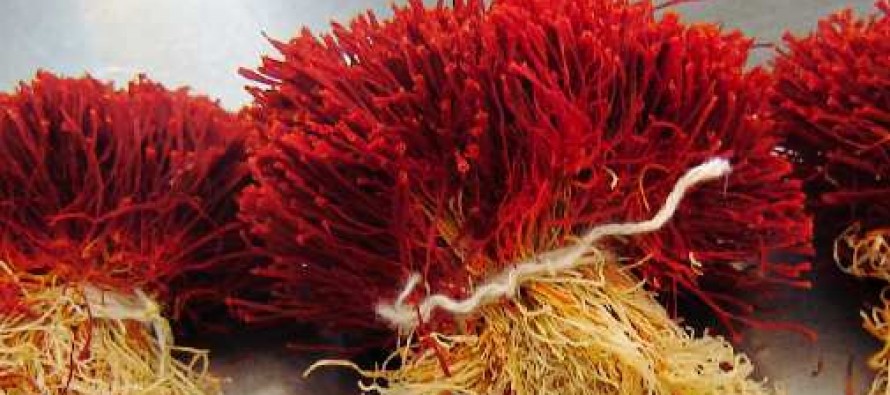 Negin Saffron is the brand name and registered trademark of The Afghan Women's Saffron Association (AWSA), which is an umbrella organization of several women, that led saffron growers and processers in the Herat province.
AWSA consist of over 1000 of women saffron farmers. The AWSA was created in partnership with Ghoryan Women's Saffron Association, and a sister organization in the district of Pashtun Zarghun of Herat province by Mrs. Sima Ghoryani in 2009.
AWSA's main goals and objectives are to increase quality of the products of the members and capture greater market share of the harvested saffron for its members. Presently 80% of the labor is provided by women who only get at best 10% of the saffron retail market value.
Negin's main activity has always been production, processing, packing and trade of saffron, both in bulk and value-added final product. The packaged products are commercialized under 'Negin Saffron' brand inside and outside of Afghanistan.
Saffron is skillfully dried stigmas of crocus sativus flowers, growing saffron threads a small perennial plant about a foot tall. Each flower has three female parts (stigmas) and two male parts (stamen). Labor intensive work of plucking saffron threads from crocus flowers each stigmas is a threadlike in appearance and is red or dark red in color towards the top and yellow towards the bottom of the stigma, where it is attached to the flower.
Saffron has a bitter flavor and a strong, sharp, penetrating scent. The flavor is, aroma, and coloring capability come from the red part of the stigma. The yellow parts have no value as a spice. We counted enough unbroken threads of our Afghani saffron until it weight reached one gram, there were 570 threads of Afghani saffron in one gram. Since three threads represent one flower, it would take on average about 190 flowers to produce one gram of saffron or about 5400 flowers to produce one ounce of saffron.
Saffron has long been recognized as the most expensive spice on earth. Historically, saffron has been acknowledged for medicinal purposes for 4,000 years. Several modern research studies hint that saffron has possible anti-carcinogenic, anti-mutagenic, and anti-oxidant properties. Other works imply the spice will slow macular degeneration and retinitis pigmentosa. Saffron aroma contributes to many ethnic cuisines, while other uses include fabric dyes and perfumery.
Negin offers premium Afghan saffron, which is all red pure stigmas with color powering over 230 UCP.
Due to the long experience with the cultivation, and the transfer of methods of growing and harvesting from person to person, or generation to generation, Afghanistan saffron has managed to keep its distinctive qualities in comparison with those produced in other regions of the world. That might also explain why Afghan saffron enjoys such an exceptional recognition for its fragrance, flavor and color at international markets.
---
---
Related Articles
Funded by the National Solidarity Program (NSP) of the Ministry of Rural Rehabilitation and Development (MRRD), 33 infrastructure projects were
More than 250 members of the District Development Assembly (DDA), civil servants, local government officials, civil society activists and other
With the religious festival of sacrificing animals on Eid-ul-Adha approaching fast, cattle dealers have bumped up the prices of sacrificial