Afghan women in Badakhshan learn to assert their rights and responsibilities in the community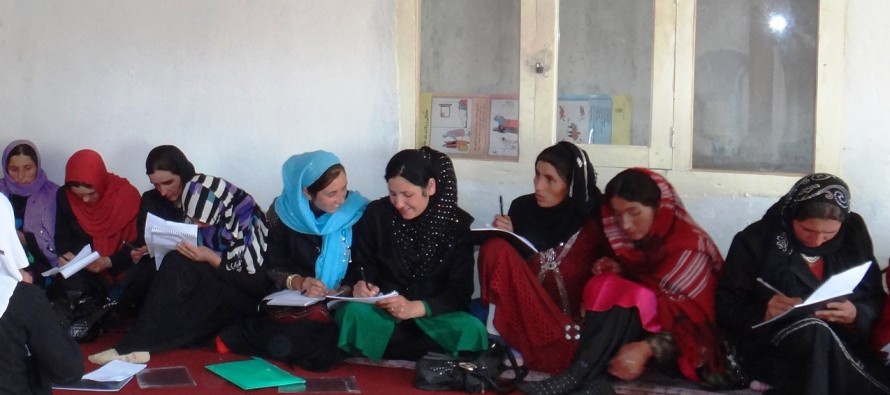 With support from the German Government, women from the district of Zebak attended a five-day workshop at the offices of the Women's Council in the capital, Zebak. The measure is designed to help participants gain more awareness of their rights.
The women of Zebak district today took a great step towards more self-determination and empowerment. 40 women from various villages in the district today finished a five-day workshop on women's rights and responsibilities in the community. The women took part in courses, discussions and activities on various issues critical for gender equality. The workshop covered legal topics like women's rights and violation of women's rights, and other items like women's leadership, the role of women in the social, cultural and political affairs of their communities and access to market and job opportunities for women.
49% of the population of 13,000 in Zebak district's 34 villages and towns are women, and the Zebak Women's Council civil society organisation had invited women from various leadership roles to take part, for example, members of the Female Community Development Council, members of the District Development Council (DDC), members of the Community Development Council (CDC), women's rights activists and female shura members. The knowledge the women gain in the workshop can lend women more self-confidence and is also passed on in their homes and communities.
The measure was supported by the German Government through Afghan-German Cooperation and is designed to help women take advantage of their constitutionally secured rights. In addition to financial and technical support for the workshop, Germany also donated basic office and IT equipment to improve working conditions for the Zebak Women's Council, including desks, chairs, a computer, printer and camera. The council has previously conducted similar training programmes and workshops for women with the help of international aid.
Mr. Mir Ahamd Shah Zeghum, Zebak District Governor and Mrs. Mah Gul, Head of Zebak Women Council, hosted the ceremony marking completion of the workshop. The project was requested and implemented by the Zebak Women's Council in close cooperation with the District Governor's office. Financing came from the German Federal Ministry for Economic Cooperation and Development (BMZ), and support provided by the Regional Capacity Development Fund (RCDF).
---
---
Related Articles
Last week, heads of all provincial and regional offices of the Independent Administrative Reform and Civil Service Commission (IARCSC) met
Huge taxes and lack of market for locally made jewellery have left the industry struggling in the capital, Kabul-based traders
Afghanistan have received a boost after a two-year Memorandum of Understanding (MoU) was signed between the Afghanistan Cricket Board (ACB)