Afghan women in need of designing centers for their handicrafts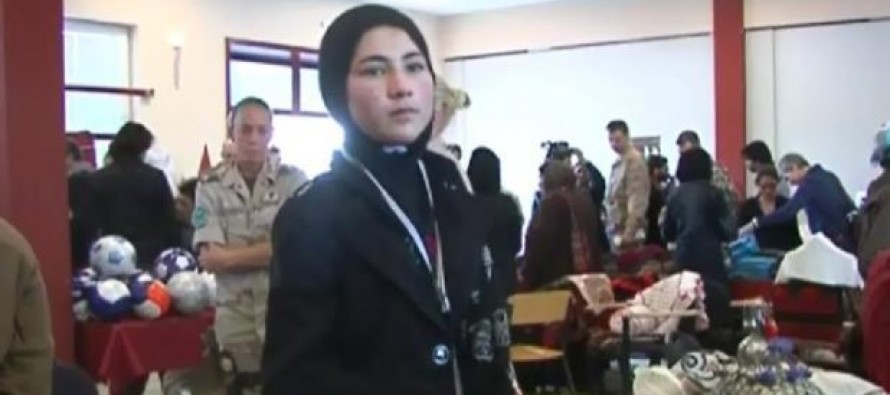 Handicrafts made by Afghan women fail to gain sufficient recognition in the international market due to lack of designing centers, which are needed for production of high quality handicrafts.
Afghan businesswomen expressed these concerns at an exhibition launched jointly by the Afghan Businesswomen Federation and the Export Promotion Agency of Afghanistan on Wednesday.
The participants called on the government to pay attention towards establishment of designing centers for Afghan businesswomen.
"We need designing centers in order to be able to design our handicrafts according to the demands of the customers. We need more financial support to help us produce high quality handicrafts."
Meanwhile, Ministry of Commerce and Industries said that plans for designing centers would soon be undertaken with collaboration from the Export Promotion Agency of Afghanistan.
"Our exhibitions would all be futile, if our products do not have the right quality. The duty of our private sector and our traders are to ensure high quality production that easily meets the demands and is able to compete," said Minister Anwarul Haq Ahadi.
Minister of Women Affairs Husan Bano Ghazanfar said Afghan women's handicrafts do not have quality designs.
She added her Ministry is making efforts to assist Afghan businesswomen.
---
---
Related Articles
A new peace education curriculum has been introduced all around Afghanistan at Teacher Training Colleges (TTCs). With support from the
The German KfW Development Bank signed has agreed to provide nearly AFN 3 billion to fund regional infrastructure projects in
Deputy Head of Afghanistan Chamber of Commerce and Industries (ACCI) expressed his concerns about the negative impacts of joining Washington